If you've read Tim Ferris, you may not linger further reading into this. Mr. Ferris in his book "The 4 Hour Workweek" dotes over his love for Virtual Assistants (VA) and how he prefers having one to do all his "stuff" that he would not do himself. VA's are often hired to accomplish specific tasks and help you ease your burden.
The concept of having a full time virtual employee harnesses the essence of outsourcing your work.
Here's five awesome reasons why you should say "Yes" to having a Full time VA by your side.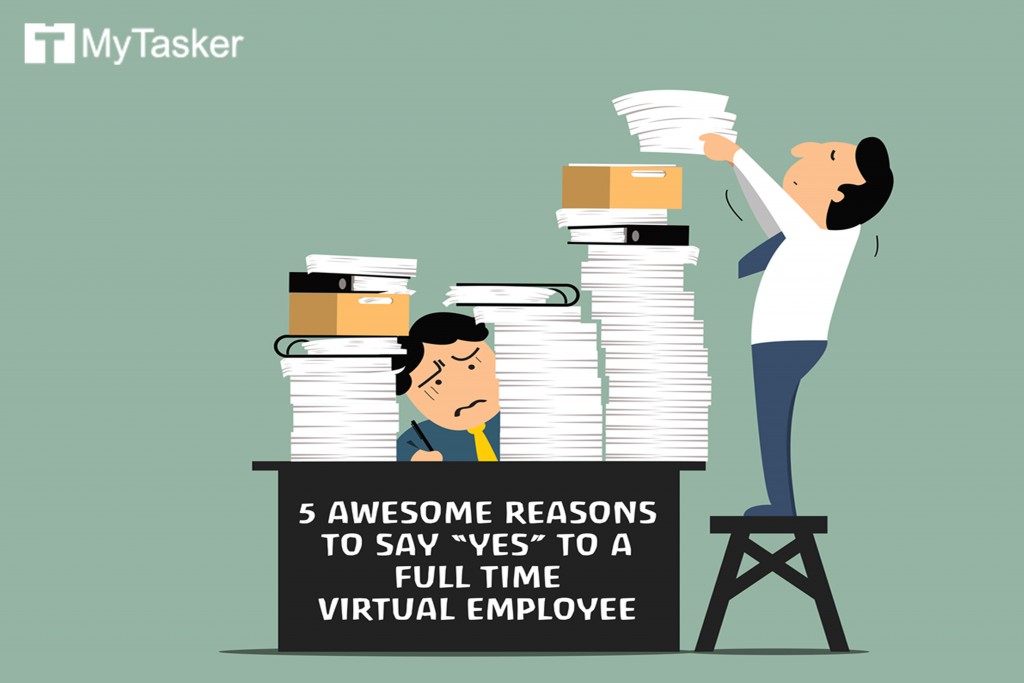 1.Commitment
Having a full time VA helps you secure more commitment towards your work. Compared to one time assignments, a full time VA works with undivided focus towards meeting your requirements. A full time VA is well aware of his priorities and they seek to deliver the very best to one and all clients.
2. Productivity
While we wish the day would have more hours, the reality is a bit different. Business, no matter big or small, demands constant attention. Having a full time VA is like having an extra pair of hands to meet more goals under less time. Business needs often requires you to perform repetitive tasks like email management, research, data entry, booking tickets, making itineraries, scheduling meetings and much more. Hence, a full time VA can help a business owner gain leverage by helping him stay ahead of the schedule and plan on other tasks.
3. Money
Every business is bound to walk the crossroads at some point in time. Expenses in the shape of increased costs can affect your delivery level. Having a full time VA is a full proof way of keeping things like hiring, brand building, recruiting and money under budget.
4. Burnout
"Success" is an elusive term, and so is "Rest, when you are busy chasing the former. Human beings are prone to becoming tired and hence we need to rest up to bounce back with energy. Having a VA is more like having a second brain that never sleeps. While you can rest up as and when you want, your VA can take care of your tasks and keep the meter running for your business!
5. Flexibility
Having a full time VA imparts flexibility to your schedule. No matter where you are located, you always have the liberty of delegating your task to your full time virtual employee. Besides getting your job done in time, a full time VA can also help you shift your focus on more immediate goals and strengthen client relations.