The online world is a vast sea full of opportunities for everyone. With everything going digital and the world turning into a global village, people do not want to restrict themselves geographically. As a result, the marketplace for online business is expanding and booming.
From selling something simple such as your artwork or a handmade soap to providing online consultation or having your online store, where you sell a variety of things, it is all now possible through an online store.
Apart from the plethora of opportunities, starting a business online is relatively easy compared to opening a brick-and-mortar shop in the real world.
If you want to start an online business, the following five steps are essential for its smooth functioning.
RESEARCH BEFORE YOU START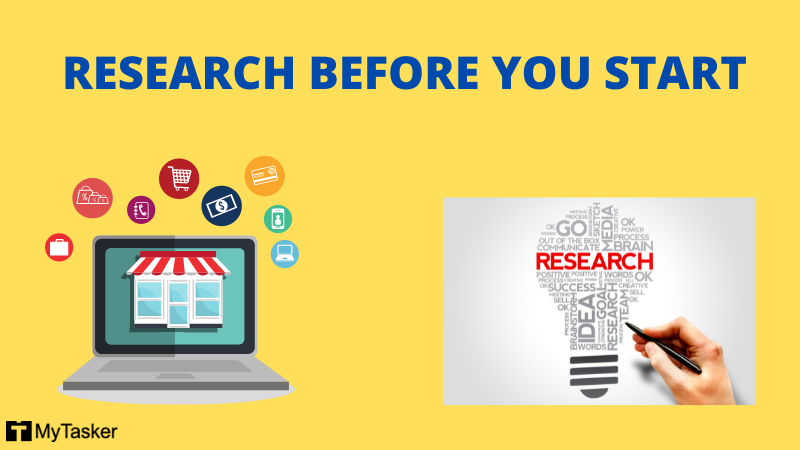 Like a physical shop, an online store needs a lot of research and preliminary work. It is one of the most crucial steps in creating an online store because this will lay down a foundation for your business idea on which you will construct your online store.
First, you need to look up what niche you would like to focus on because it is challenging to offer hundreds of products right from the beginning. Even the e-commerce giant Amazon started as a book-selling platform and later diversified into other areas.
The next thing is the type of business model you will adopt. Even though you will have a store online, that does not mean you will forgo the other vital aspects of starting a business.
A well-planned and prepared business model is essential for your online store. Determine which form of e-commerce business is best suited for you, be it wholesaling, retailing, drop shipping, white-labeling, or selling your own manufactured goods.
After deciding your niche and the business model, you have to figure out the audience to whom you will cater your product(s). A well-designed consumer persona will be very helpful in targeting your potential customers and streamlining your focus.
STRATEGIZE YOUR PLAN BASED ON YOUR RESEARCH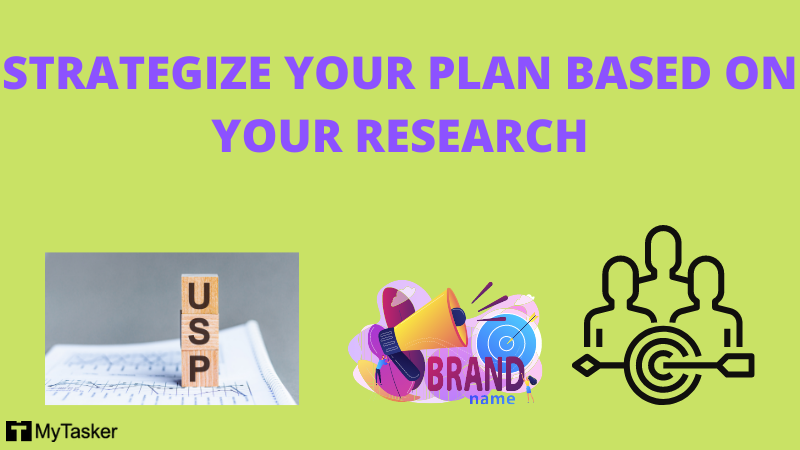 Having figured out the rough details through research in the previous step, you now have to strategize a fool-proof plan for starting an online store based on your findings.
You need to brainstorm and develop a good name for your store; mull over a brand image, the visuals, language, and the tone you will use to represent your business online.
Find your Unique Selling Proposition (USP) that you will use to attract your target audience.
All these will give your store an identity through which people can identify you online. Make sure the name and your messages are simple and easy to remember.
This step of the process will give your foundation a sound structure to conceptualize the inception of your online store.
CHOOSE A PLACE FOR YOUR ONLINE STORE AND DECIDE ON THE AUXILIARIES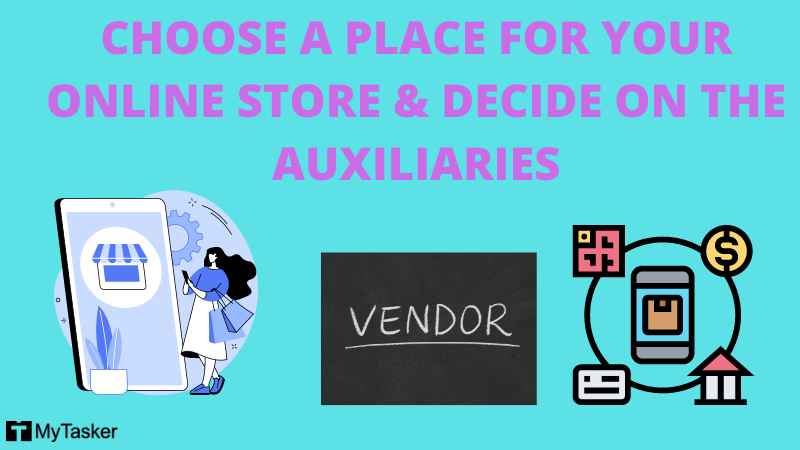 Now that you have everything planned out to kick-start your online store, we will jump into the actual setup process.
Your online store would first need a unique identity and place to exist on the internet. It can get done by building your website from scratch and hosting it on the internet or by choosing an already existing e-commerce platform to set up your store.
The call is yours depending on how you would like your online store to be, the budget, your needs and preferences, and your staff team.
A few platforms for you to choose from include Magento, Prestashop, Shopify, Wix, Etsy, Square Space, Woo Commerce, Big Commerce, WordPress, etc.
After having a place for your store online, you need to decide on other auxiliaries like your vendors, and third parties to help you complete the sales transaction and set up payment gateways and delivery service providers for your products.
These are necessary to support the basic functioning of your online store.
TAKE CARE OF THE LEGAL WORK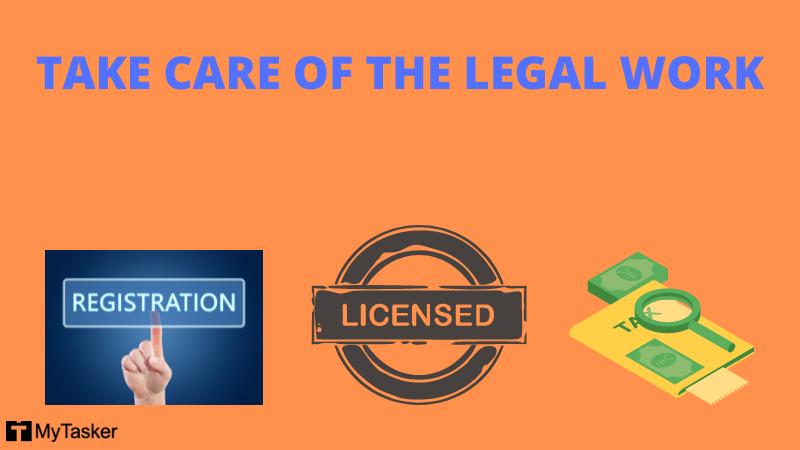 If you want to run your business in the long run, you need to take care of legal requisites according to your marketplace or business location. For instance, business registration, getting a business license and getting your taxes sorted out to comply with all the legal frameworks involved to carry out a business through your online store.
Customer complaints, identity theft, tax filing, copyright issues, etc., are part and parcel of any business, physical or online.
MARKET YOUR ONLINE STORE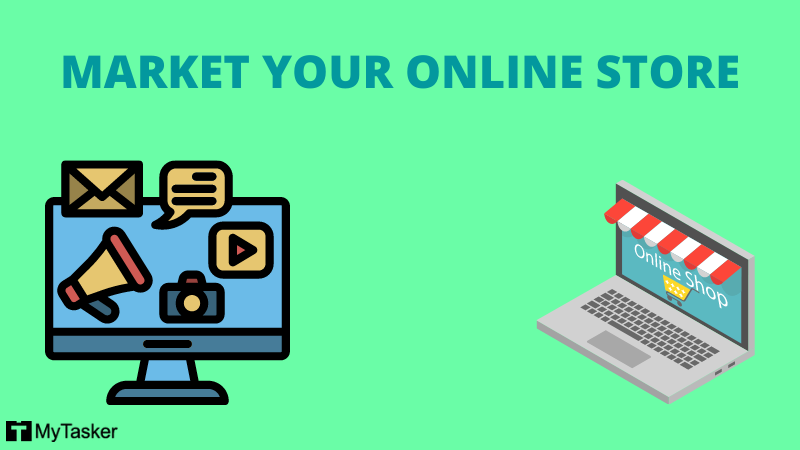 You have thoroughly researched your niche, and available opportunities formulated a solid plan to carry forward your business, set up a place for your online store, and established all the necessary connections and legal support. You are now good to start the function of your online store.
One more task is left, that is, marketing (paid, organic, or both). It's pivotal for any business, and you need to take care of it regularly.
Marketing gives your online store business the needed wings to take off after setting up everything. It helps your business not get lost in the dense jungle of the internet.
Create a marketing plan comprising a mix of the best SEO practices, content marketing, social media marketing, and paid advertisements to help your online store get the momentum to run.
To run your business and take care of its growth, you need a team. For this, like your business, you can leverage the online space. You can hire virtual assistants or try out a VA company with a team of versatile and experienced VAs. Your VAs can help you find your target audience, product shortlisting, website or e-commerce set up, content creation, marketing, and client management. There are many reasons that you should hire a Virtual Assistant in this day and age. We, at MyTasker, help many e-commerce business owners around the world.