Apoplectic or Ecstatic– no matter how one feels about working with them, Virtual Assistance has come a long way to be identified as more than just "principal secretary services". Working remotely, a Virtual Assistant (VA) lives his life off the shelf. In the process, they make other lives easy. The core concept depends solely on hours purchased or subscribed for and as individuals take benefit, companies too can buy adequate hours to delegate their tasks. You see, flexibility is the keyword here and as businesses demand to grow, MyTasker can offer great support.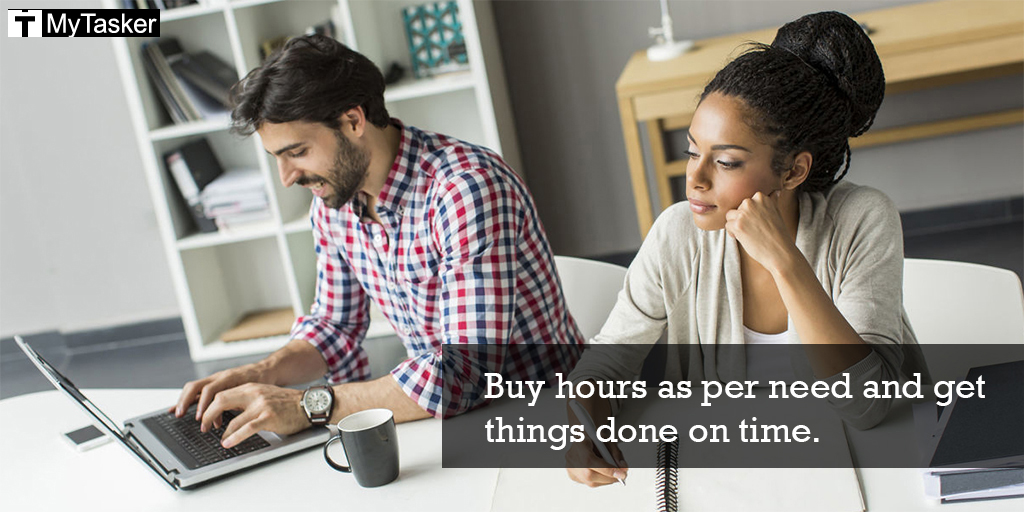 The singular approach
When organizations subscribe to VA services, the primary focus lay on number of hours. Although, the regular plans don't support enough flexibility with payment and roll-over options directed towards validity of hours, MyTasker has a unique offering in the shape of "Pay as You Go" plan. Herein, an organization can limit themselves to buy a particular number of hours so as to suit their business needs and get their tasks done. Whereas, on the other hand, a normal subscription plan would encourage you to pay up monthly and in any case, you have unused hours, they will lapse when the next billing cycle sets in. While a monthly subscription plan may seem alright for an individual to get things done, for a company it might not be a feasible option, if they are looking to outsource only a few tasks.
A rewarding model
An ideal Virtual Assistance framework is one that's geared towards offering maximum benefits for one and all. Whether as an individual or as a company, MyTasker has unique plans in store for catering to the particular needs that supports both individual as well as businesses. With concepts like "Pay as You Go", one has the option to buy hours as per business needs and ample liberty to use them, as they come with unlimited validity. It also allows more than one individual to make use of the same block of hours purchased under the "Pay As You Go" plan. No roll-overs, no renewing, no lapses – A totally cost effective approach towards bringing out the best of your business and getting things done on time.
What do you think suits you best working with MyTasker-As a company or as an individual subscriber? How were you benefited? We would love to hear from you!