Since the economy has become more globalized in the recent times, businesses and individuals are found to outsource their work to virtual assistants. The virtual assistant or VA can turn out to be a multitasking individual, providing a host of services such as administrative services, online marketing services, call answering, web development, transcribing, internet research, virtual secretarial, business and entrepreneurial services to the offshore clients.
The entire process of outsourcing is quite beneficial in the time of downsizing and corporate restructuring when the companies are looking for ways to cut down the cost of running businesses. Hiring a virtual assistant is cost-effective because a VA is paid on the basis of the projects handled. Moreover, the virtual personal assistants work from remote locations and own their office spaces, computers and internet connections. Thus, a company can save money in terms of giving salary to the employee, health insurance benefits, employee benefits etc.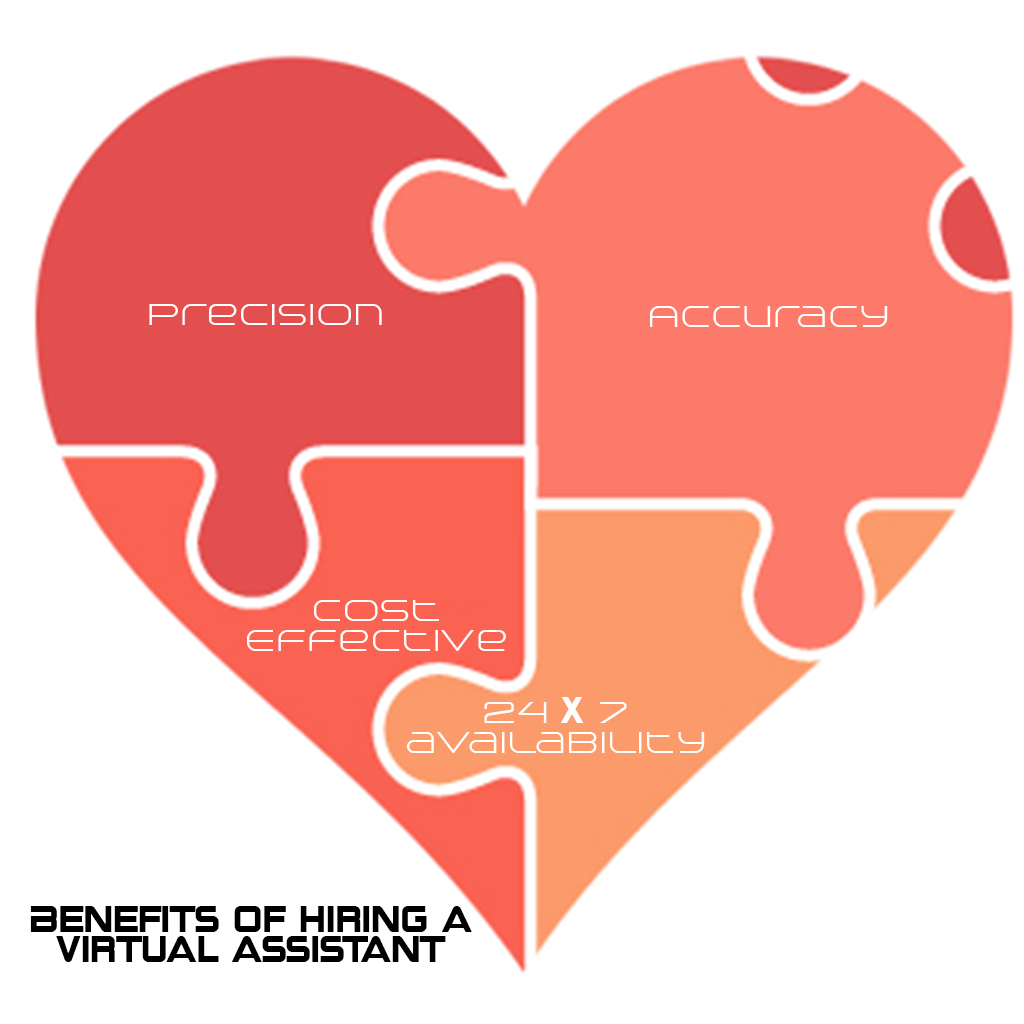 Now, sometimes freelancers with good organizational, administrative and computer skills are also hired by companies and individuals. Although, the freelancers also provide excellent support and services to the offshore clients, there are some disadvantages of hiring freelancers. Companies providing virtual assistant services sign contract with their clients for a considerable period of time. During that time, the virtual assistant(s) devotes full attention and time to meet the needs of the client(s). Freelancers, on the other hand, sell their services to the highest bidder. Virtual assistants are bound by contracts, which compel them to complete the projects on time. But freelancers can drop the projects and leave their clients if they get better offers. It's not a company to company deal and no one can nab them under such circumstances. Moreover, unlike a dedicated virtual assistant from a VA company, a freelancer works on multiple projects at a time. So, giving undivided attention to one client is simply a myth.
Another major drawback of hiring freelancers is, clients/businesses cannot oversee how the freelancers accomplish their tasks. Freelancers work from remote locations without any direct supervision by the clients who hire them. Virtual assistants, too, work from remote location. But the crucial difference between a VA professional and a freelancer is that the work of a professional VA is supervised by a team of expert supervisors and managers who work for the VA company. The managers and the supervisors ensure that the project, undertaken by the company, must be completed within the stipulated time.
Companies/individuals hiring virtual assistants or freelancers to perform various tasks are sometimes concerned about intellectual property rights. Actually, they have copyrights with videos, art, written work, music etc. While hiring freelancers, companies/individuals often have to pay premium to the freelancers to safeguard their copyrighted work. VA companies sign non-disclosure agreement with the companies/individual before signing a deal. Thus, chances of copyright infringement are rare.
Finding capable and professional freelancers who can complete their projects on time is a tough and time-consuming process. Clients actually have to go through their portfolios, collect work samples and communicate with other individuals/companies who have worked with the freelancer(s). When they choose a VA professional, all they need to do is to check the ranking of the VA Company, read the testimonials of the other clients from the website and can be assured to get uninterrupted and professional services from the VA.
After a comparative analysis, there is no room for any doubt that hiring a VA professional is much more convenient and safer than a freelancer, though both individuals provide similar services. So, hire a virtual assistant and get all your time-consuming work done in a jiffy!