In today's online world with plenty of social media sites, Facebook stands out as the market leader. Facebook has around 2.89 billion active users every month. Its relevance in our life is like the Olympic performance of Usain Bolt and Michael Phelps — top and consistent!
If you think that Facebook is just another site for networking, think again.
The fact is that visitors often use Facebook to get relevant and credible information regarding various topics/items of interest.
And this is exactly why it is a good idea for every business, whether small, medium, or large, to leverage this platform and tap into a wider audience.
Wondering how you can do this?
Well, the answer is simple — Facebook Ads.
According to a report in HubSpot, Facebook ads have the potential to reach over 2.1 billion people and also provide the highest return on investment (ROI) among all the paid advertising channels.
Let us dive into how you can create an engaging Facebook ad campaign that can maximize conversions and followers for your business.
Identify the purpose of your ad campaign
Everybody wants to run ads on Facebook to reach out to several people. However, you also need to identify your purpose or end goal.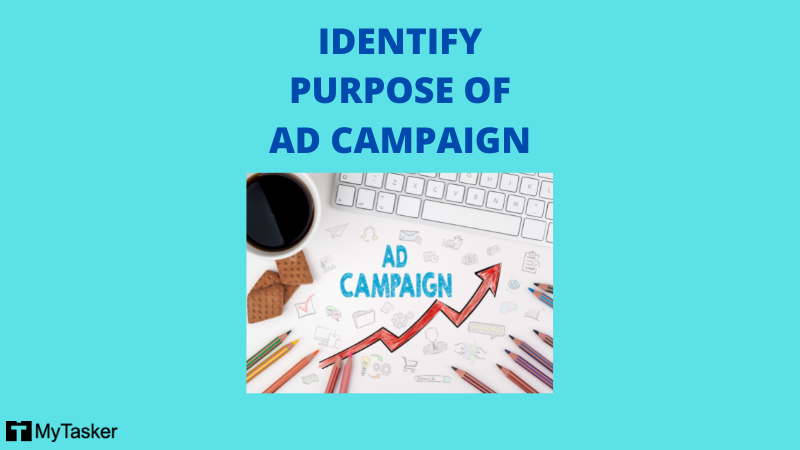 Do you simply want to spread the word about your brand? Or do you want to educate people, drive them towards your website and sign-up for an event? Or do you simply want to retarget certain visitors?
The reasons can be as different as chalk and cheese, and this is where you want to set your intention straight.
Having a reason will help you plan your ad creatives with better direction.
We run and manage Facebook Ads for different businesses. Each of them has something in common as well as unique when it comes to their expected outcomes.
Different types of Facebook ad formats
Before we jumpstart learning about how to make creative Facebook ads, let us become familiar with the different types of ad formats available.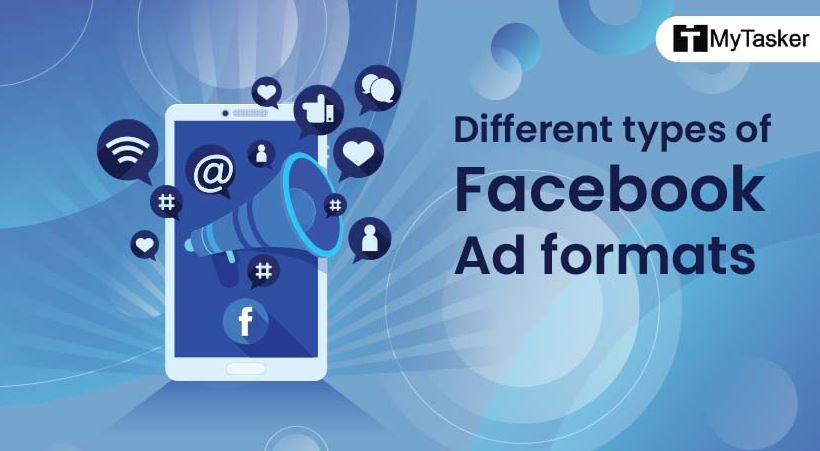 - Single Image: Offers a clean, simple format to convey the message.
- Carousel: Let's tell a brand story through a series of images.
- Video: Ads with images, sound, and motion to grab attention.
- Stories: Story ads let people immerse in your content.
- Messenger: Helps people to start a conversation with your business.
- Slideshow Ads: Helps to create a video-like impact without the high budget of making videos.
- Collection Ads – This allows people to discover and browse through your products/services.
So when planning for ads, choose the type of ad that would best suit your purpose.
The ad design and creatives
Here's a great way to start planning for your ad creative design. Think about what kind of post makes you want to stop scrolling and instead read and/or perhaps even share it with someone.
If a Facebook user is scrolling through the site and your ad does not catch their eye and prompt them to take the next step, your ad campaign will fail regardless of how good your campaign strategy and targeting are.
It affects your CPA (cost per action) and CPC (cost per click).
More often, even before you can even read the ad's copy, it is the graphic that catches your attention.
It is the same for your own Facebook ads. Images or graphics that are bland and run-of-the-mill will get lost amid the seas of other posts. So you need to be creative and smart with your ads.
Usage of images or photographs
We highly suggest that you use authentic images to create a better impact on the audience. That said, it is understandable that those who do not have a designer or photographer on the team will use copyright-free images from the Internet.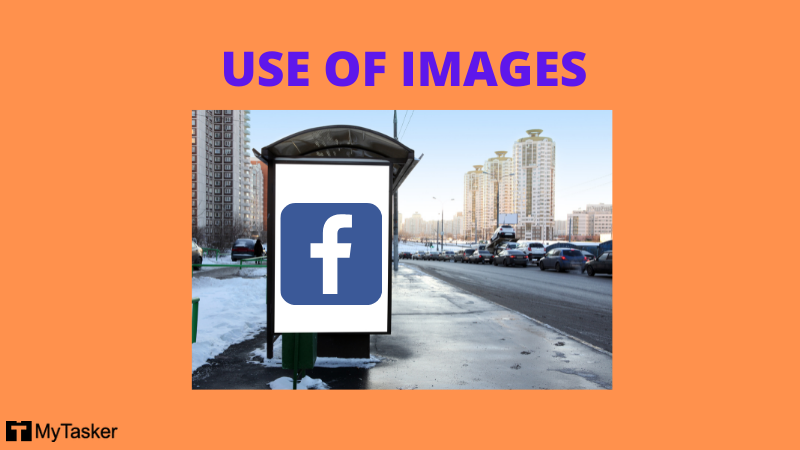 We have seen tons of these generic photos of, for example, businesspeople in conferences or teams in the meeting room, which fails to bring the wow factor in the ad.
A great way to make these generic images look different is by using overlay texts, graphical elements, or your brand elements to make them more interesting and different from all the other hundreds of similar images on the Internet in the form of various ads.
Show the product clearly
Let people know what exactly you're selling and how it adds to your life. Sometimes, you cannot show the product being in use. In such cases, you can use before and after images of its effects or the difference the product has made.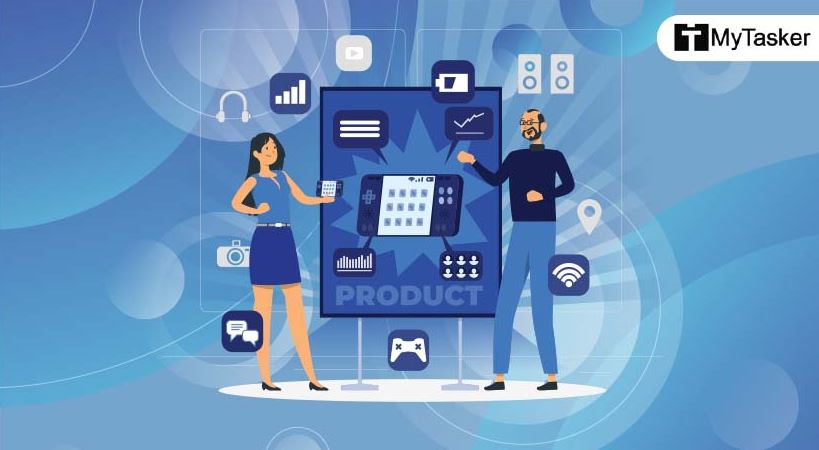 That way, people will catch on to the importance of the product and feel the need for it in their lives too.
Writing copies for your ads
After the graphic design, your ad copy is the next important thing as it provides information to the readers and convinces them to take action.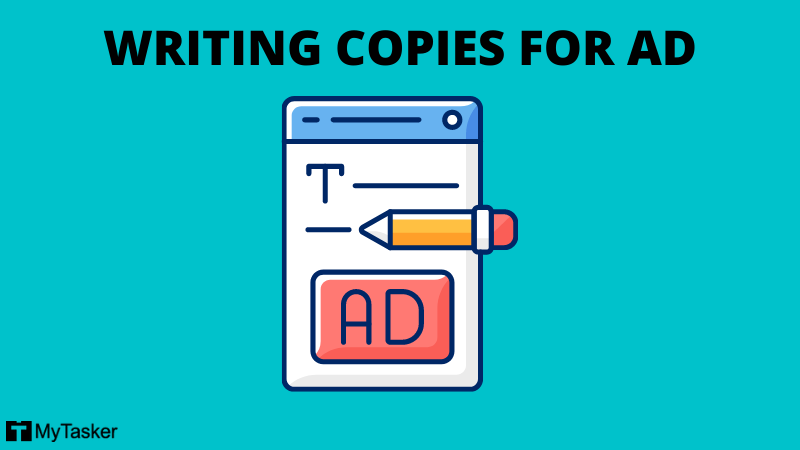 Your ad will consist of a primary text that appears above your creative, a headline – the bolded title for your ad – and a description that would appear below the headline.
Make sure your ad copy is impactful with proper CTAs, and have your target audience in mind while writing it.
For ads promoting events
If you are creating an ad campaign to promote an event, your ad must answer all the questions about the date, time, and venue upfront on the creative.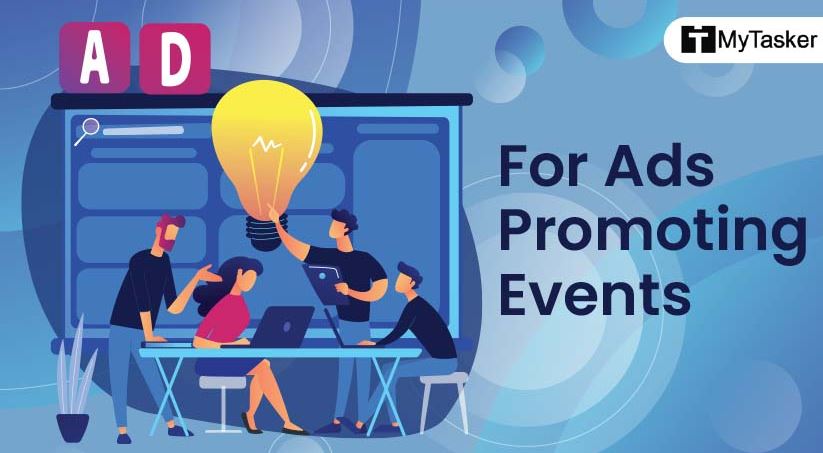 If you have any prominent personalities attending the event, add their image to create a buzz. This will pique people's interest in the event, leading to more registrations and RSVPs.
Adding customer reviews and quotes
Adding reviews and quotes from your customers to the ad will help create a connection with the audience.
It makes people trust your product or service more and helps your brand establish more credibility.
This way, even without a strong text message, you can enhance the appeal of your product or service.
Include offers and discounts
There is nothing like a discount or sales offer to perk up people's interest in your product or service. Highlight any discount offers on your ad creative. Words like FREE, % off, or any coupon code, etc., generally attract visitors and prompt them to try the product.
Take the help of stats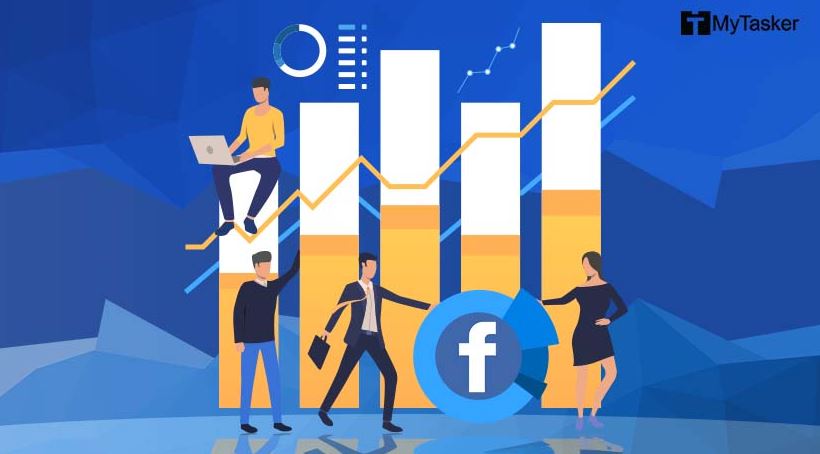 If you feel like you are running out of ideas about what to include as your ad copies, adding useful statistics to convince people is also a great approach. If it's about certain habits, patterns, or information related to health, statistics can really make people stop and think.
Creating high-quality ads
Facebook prioritizes high-quality ads in the auction because they want to give people a better experience. That is why, if your ad quality is low, it may cost you more, leading to less distribution and fewer results.
Earlier, Facebook had a 20% text limit on ad creative and penalized ads that did not adhere. But now, the rule has been scrapped.
However, this does not mean you fill your ad with text overlays. Keep your ad copy crisp, clear, and to the point.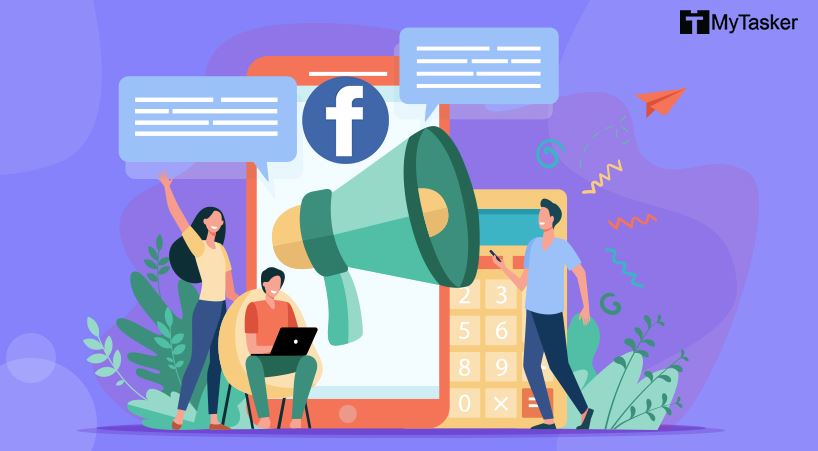 Nowadays, due to so many tools and options, planning, creating, and executing Facebook ads may seem like an arduous task to many, especially since it involves monetary investment.
While trying to get one aspect appropriately done, you may end up focusing less on the others, which might also hamper the whole campaign.
If you don't have time for Facebook Ads and need a pair of extra hands and creative minds, MyTasker is always at your assistance.
Utilize the saved time to do things that need your attention the most.
We seamlessly carry out every aspect right from planning
It is better to keep things simple and easy to understand., executing, and tracking your Facebook ads and their performance.
Connect to us with any of your queries, and we will be happy to assist you.