It has been twenty-five years since Bill Gates claimed in his essay that content is king, but guess what_ content still holds that crown! In fact, more and more businesses today are recognizing the significance of content marketing strategies, including the constant flow of content like blog posts, case studies, eBooks, and so forth.
The catch, though, is that producing content is not enough_ the content needs to be high-quality, too. For that, you would need to know how to hire a long term good writer, but is it not easier said than done?
Well, it does not have to be. Keep reading this blog to know how to hire a good content writer for your business.
Know what you want

Set clear guidelines and expectations

Post your request on community forums, job boards, and websites

Evaluate their skill and experience levels

Ask for recent work samples

Screen and test potential writer candidates

Ask for referrals or recommendations

Decide your budget and payment method
When Should You Hire a Writer?
You may be looking up how to hire a writer, but either of these signs will tell you when you need to hire one immediately:
You want to produce more than 12 or 15 blog posts per month, but you are experiencing massive burnout.

You do not have time to produce quality content regularly.

You have started to hate the blogging process, but you still wish to continue fulfilling your dream of being a blogger.

It is difficult for you to write in a way so as to make your readers understand what you want to talk about.

Your mind has stopped churning out new ideas for interesting articles and you have no time to search for more ideas.
How To Hire a Long Term Good Writer
If any of the above situations feels familiar to you, you should start figuring out how to hire a writer.
Here are some methods your hiring process can include:
Know What You Want
Before you understand how to hire a freelance writer, know what kind of content format you want the writer to work on. Is it a blog, web copies, product descriptions, case studies, whitepapers, or social media content?
Do you want someone to write two blog posts per day or four articles per month? How long would your project run - for six months, or a year? Are you looking for one writer or an entire team of writers?
It is only when you are clear about what you want that you can start the hiring process without a cluttered mind.
Set Clear Guidelines and Expectations
Whether you are working with freelance writers or in-house writers, it is vital to be clear about your expectations. To ensure a good working relationship, keep your lines of communication open and establish firm deadlines.
For example, make it clear at the beginning, if the writer is supposed to edit their own work or if that is the responsibility of your editing team.
Ensure each project brief is crystal-clear to each new writer. Finally, you should let them know how to submit every article or content piece. Should they deliver the content using Microsoft Word, Google Docs, or any other word processing software?
Also, do new writers have to publish their articles themselves?
When you set out the project parameters in a transparent manner, you can streamline the hiring process to make it smoother.
Post Your Request on Community Forums, Job Boards, and Websites
If you want to hire freelance writers or just find an impressive writer for your business, the Internet abounds with tons of websites and job boards. Take your pick out of this list:
A great place to start looking for skilled freelance writers would be an advertising platform called Craigslist. You can find multiple listings from startups and publishers under their writing or editing category, based on your preferred location.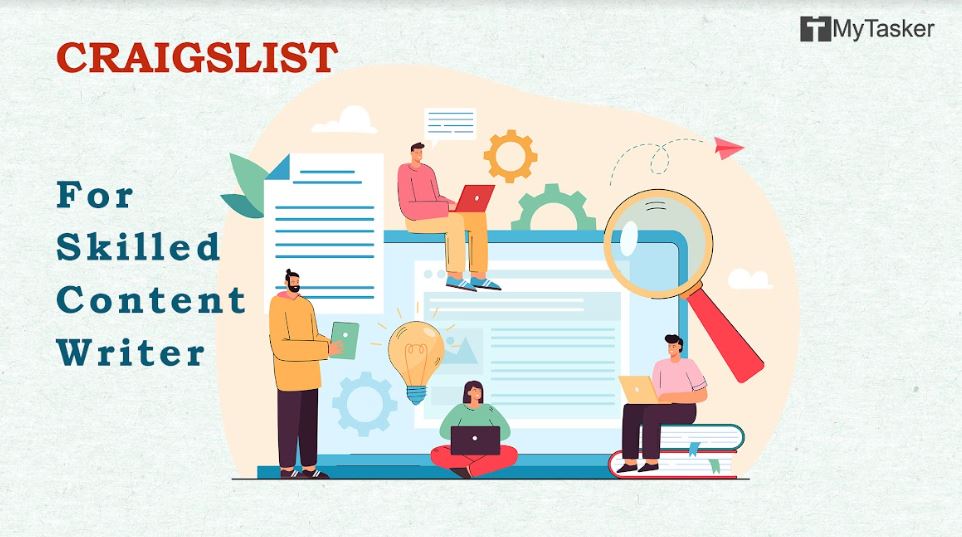 Indeed boasts of a whopping 250 million viewers and counting, every single month. This is why posting your job requirements on Indeed ensures maximum exposure to a large number of writers, content marketers, and copywriters across the globe.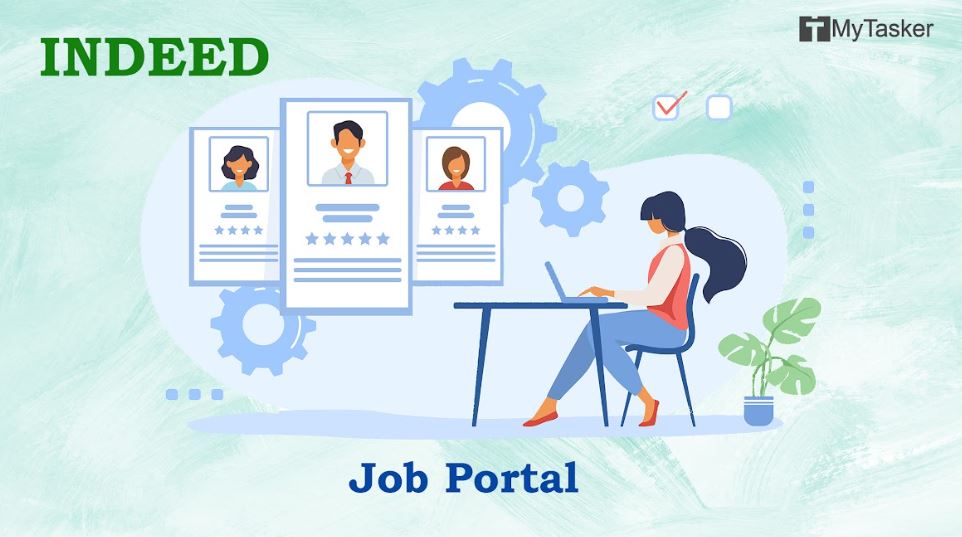 Sporting a diverse pool of talented journalists and professional writers for hire, Contently is your best bet in case you want to build a team of writers for your projects.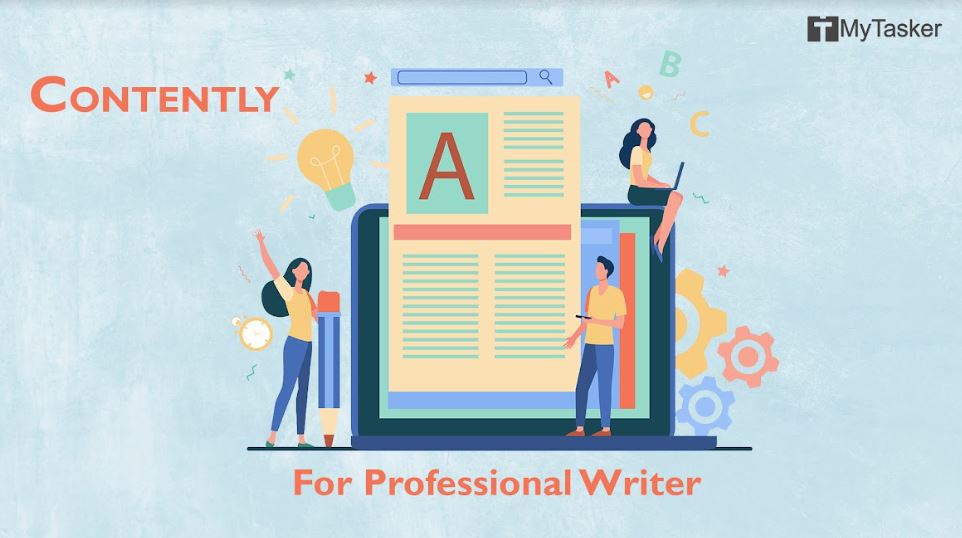 Evaluate Their Skill and Experience Level
A content writer might be able to work on blog posts and web pages in a jiffy, but when it comes to writing whitepapers, they might get goosebumps.
Or writing on topics like marketing and technology might be their comfort zone, but industries like fashion and sports might not be their cup of tea at all.
That may either be because they are not skilled enough to write about those topics, or simply because they have no idea about those industries.
Of course, having little or no experience with a particular topic or industry does not mean a writer can't do research and write about it anyway. You are lucky if you come across an experienced writer who has worked on similar projects before since they will understand your expectations and needs better.
However, if you hire freelance writers who are not that experienced and are still willing to learn, that is not bad, either.
Ask for Recent Work Samples
Most recruiters ask writers to send them their portfolio or content they have written in the recent past. This is actually an enlightening way to gauge the writer's style of writing, and whether their content can speak to different audiences in different tones.
Keep in mind, though, that it is important to ask for their work samples from, at the most, the past 6 months.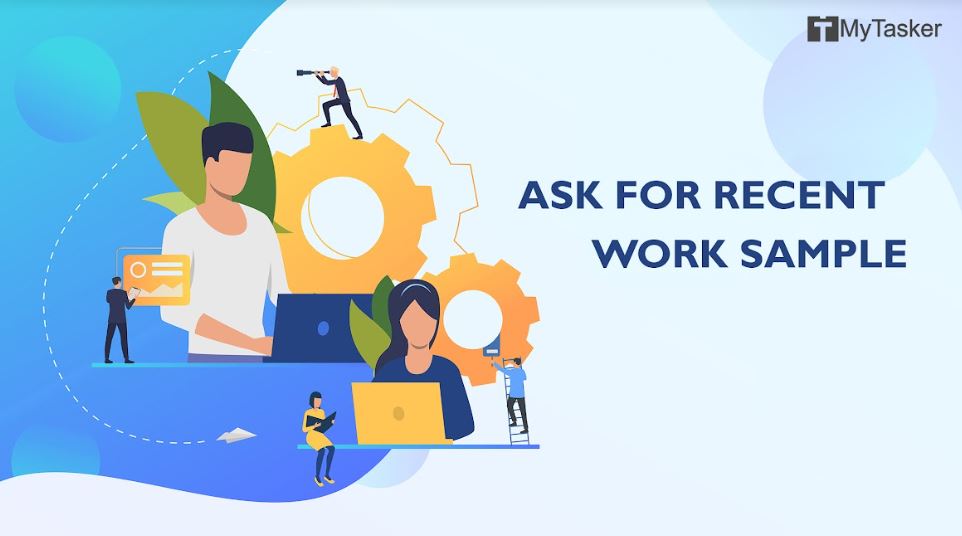 This is because, as content writer keeps churning out articles and consuming more and more content with every passing day, their writing style might tend to change with time.
Screen and Test Potential Writer Candidates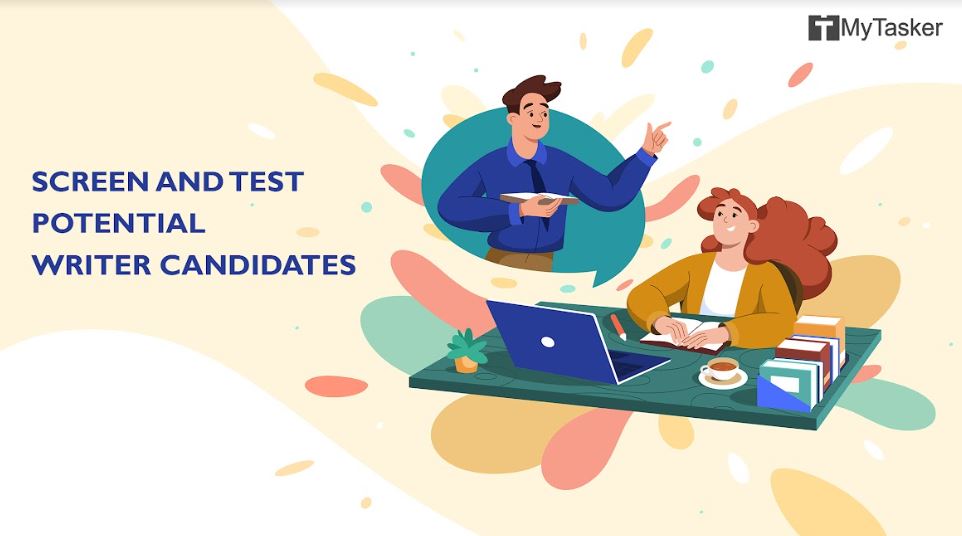 Apart from knowing how to hire a writer, you should also ensure that the new writer fits into your brand and can produce the content you require. A perfect way to do that is to test the potential writer's capabilities by commissioning a paid content piece.
Such paid articles will also allow you to test the new writer's communication skills, sense of responsibility, and how responsive they are.
Spelling and grammar are the backbones of every writing project, you can also ask potential writers to take a related test. These spelling and grammar tests will help you understand if the writer has the basic skills required for writing, especially if they are newbies.
Ask for Referrals or Recommendations
If the writer has got even a little bit of experience, say 6 months to a year, you can ask them for reviews from their past clients. Better still, collect the contact information of people they have worked with, and reach out to those people yourself.
That way, you will have a higher chance of getting more insights into how exactly the writer works, their average turnaround time, and their work quality.
Decide Your Budget and Payment Method
Make it clear how you will pay the new writer before you start working with them. You can also ask them whether they are comfortable with receiving payments via bank transfer or online platforms like PayPal.
If you want to work with freelance writers for the long term, it is crucial that you establish a specific payment schedule. This will help them know when to send you their invoice and when they can expect to get their compensation.
The last thing you want when working with a long-term good writer is confusion about their pay rate. To avoid any such confusion, establish the pay rate while hiring the new writers.
Conclusion: Hiring a Writer
Now that you know how to hire a long term good writer, you can set off on the right foot toward the writer's world. Hiring a skilled writer will not only improve your business, but you also don't need to worry about producing quality content consistently anymore.
Then again, if you are too busy to get involved in the process of hiring a writer, don't worry. Simply reach out to the Content Writers at MyTasker to get your long-term projects done within the stipulated deadlines, without compromising quality.