You've published and distributed your blog, social media posts, or videos. But is that the end of the road for you?
No!
Without identifying content marketing metrics to analyze your content's performance, you are shooting in the dark. You won't know what sort of content is attracting your customers. You want your audience to resonate with your content.
If you think you're good without that knowledge, you might keep on creating and distributing irrelevant content to your readers. It would be like setting up a shop in a barren area, and what would be the result?
No attraction.
No sales.
And ultimately, no revenue.
To ensure content marketing success, there are some metrics you need to monitor. Before we move on to that part, let's take a peep into what content marketing is.
What is content marketing?
Content marketing is a marketing approach where you create and promote relevant and valuable content online to your target audience. Your goal is to make them aware of, and interested in buying, your products or services. It increases your brand awareness, builds relationships with your customers, and boosts sales.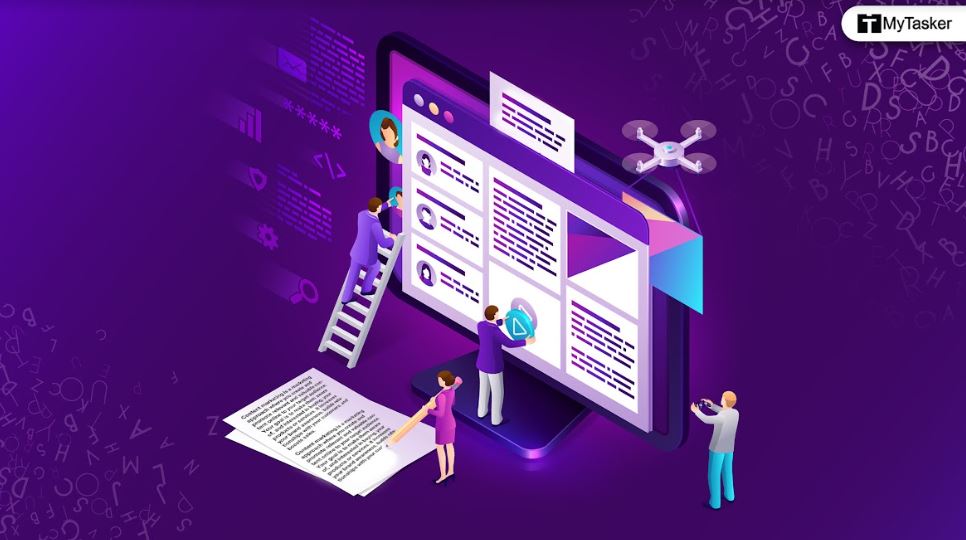 The HubSpot State of Marketing Report 2021 states that 82% of marketers actively incorporate content marketing into their strategies.
In short, you leverage the power of content to get your brand to the top of your customers' list. But how effective is that?
Well, according to Demand Metric, outbound marketing costs 62% more than content marketing, which generates three times as many leads as the former.
11 content marketing metrics that matter
As stated earlier, by measuring and analyzing specific content marketing performance metrics, you can determine whether your content is impacting your target audience and your sales.
But with hundreds of these metrics, which are the most significant ones? Let's find out:
Web traffic and its sources
If you want your website to have a steady flow of monthly traffic, you need to think of one thing - how do people find out about your content? That is, what's the primary source of traffic?
Knowing what kind of content is attracting your customers to your website would help devise your content marketing plan.
Many tools and platforms are available to find out the traffic sources to your blog or website. One of the best ones is Google Analytics since it provides accurate data related to user behaviour and traffic sources.
Click-Through-Rate and impressions
The more impressions or views of your content, the more people you've been able to reach. To determine the number of impressions on your content, you can use Google Search Console.
Along with impressions, you need to acknowledge the click-through rate, too.
How can you catch the searcher's attention enough for them to click on your ad? Well, by writing appealing meta titles and descriptions, for one thing. The SERP layout, like featured snippets, knowledge panels, and sitelinks, also affects the CTR.
Whether you are generating organic content or launching PPC marketing campaigns, you have to take CTR into account. It's one of Google's key elements to set a quality score for each SERP result.
For organic results on Google Search, Search Engine Journal reports the first result has an average CTR of 28.5%. After that, the average CTR falls drastically, with the second and the third results showing a 15% and 11% CTR, respectively.
Ideally, you want high CTR only on relevant keywords that can bring in additional traffic.
Bounce rate
After clicking on a search result and landing on your website, a user will look around, read some of your content, and then decide to buy your product or service, or leave your website. That is an example of expected user behaviour on a website.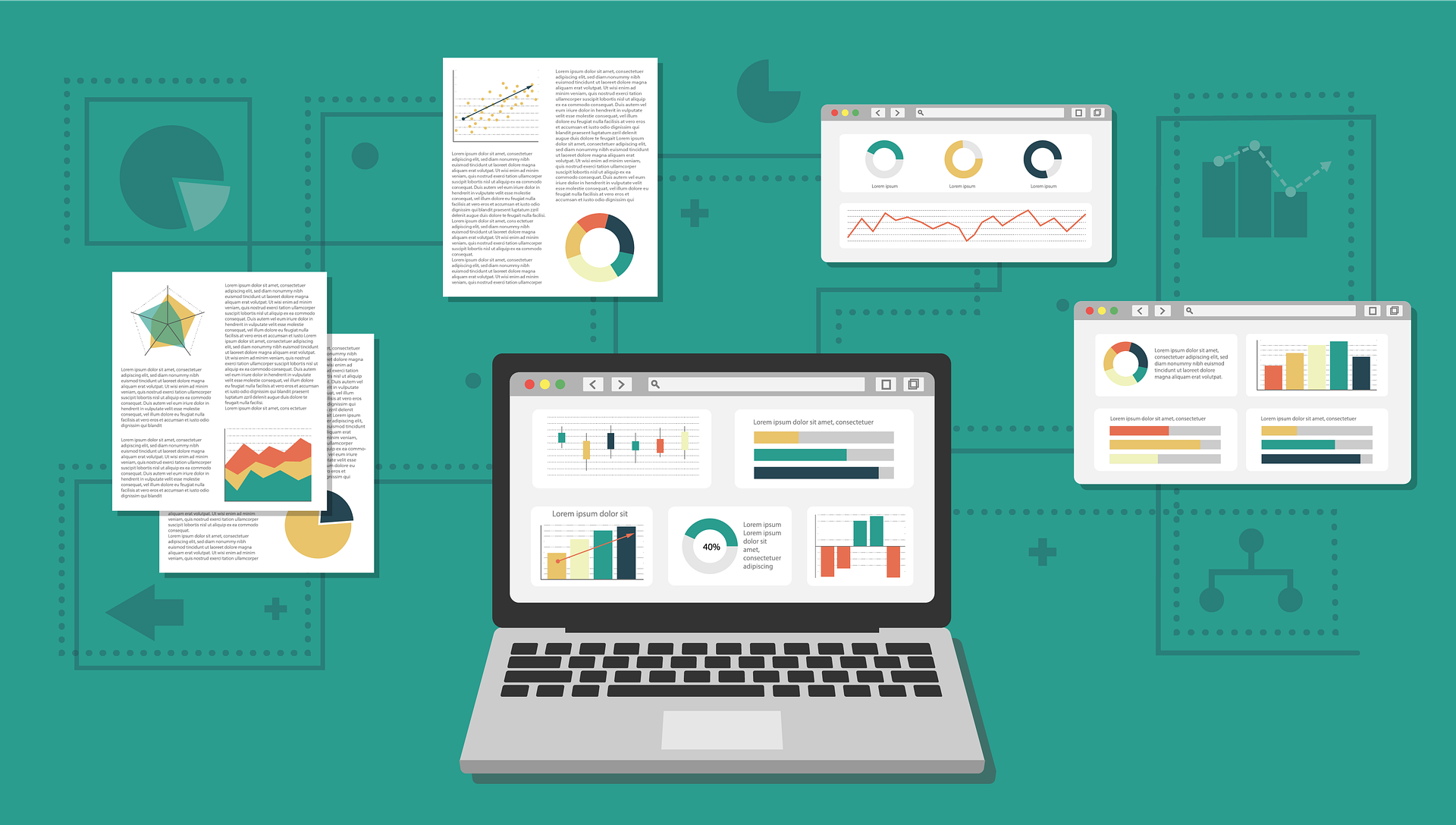 However, sometimes you might notice a high bounce rate for a number of reasons. Some of these reasons could be a poor user experience, your website featuring content that's different from what people expected, or a slow-loading site.
Backlinko featured a study showing the average bounce rate to be between 41% and 51%. However, the bounce rate also depends on your industry and the source of your site traffic.
For example, the same Backlinko study shows that display ads typically have a high bounce rate of 56.5%, while traffic from emails and referrals had the lowest bounce rate of 35.2% and 37.5% respectively.
Time on page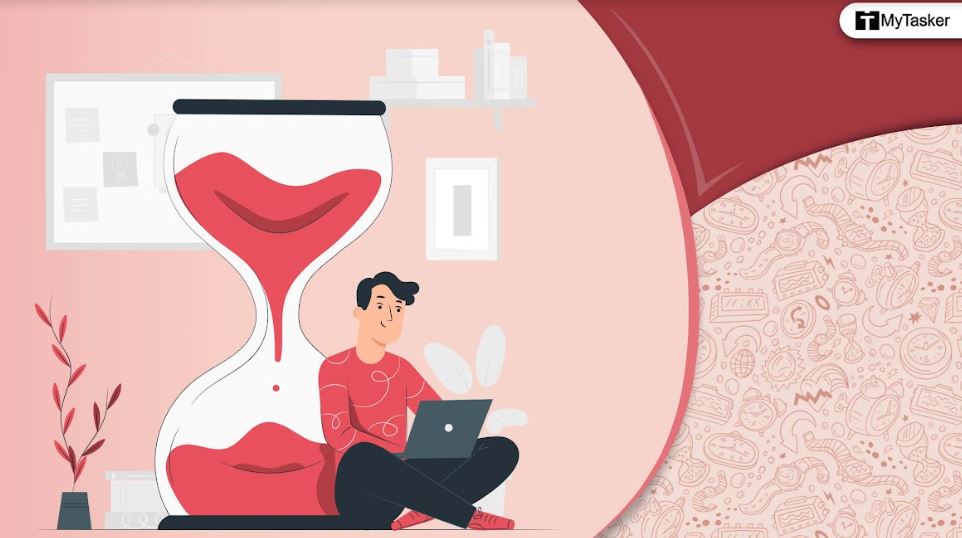 How much time are users spending on your website's pages? Ascertaining it can help you tweak your content accordingly.
For instance, if one of your blog posts has not garnered the attention you'd hoped for, check whether you can improve it in any way. Or if readers stay long on one of your pages, it is likely to have content that is super useful for them.
There is your cue for producing more content similar to that, moving forward! Google Analytics can help you find out which of your website pages are stealing the spotlight.
Pages per session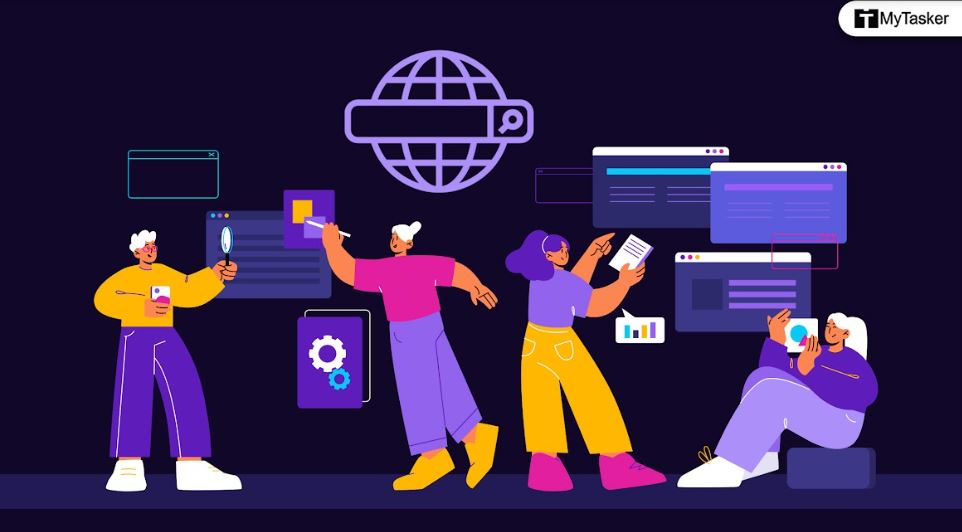 This metric specifies the average number of pages viewed during a single session on your blog or website. It can help you assess if your content is engaging and organized well enough for a user to want to head over to another page.
You'll also get to know if the pages on your website are properly interlinked.
How? Well, a user might click on a link on a blog post that takes the person to another page on your site.
New and returning visitors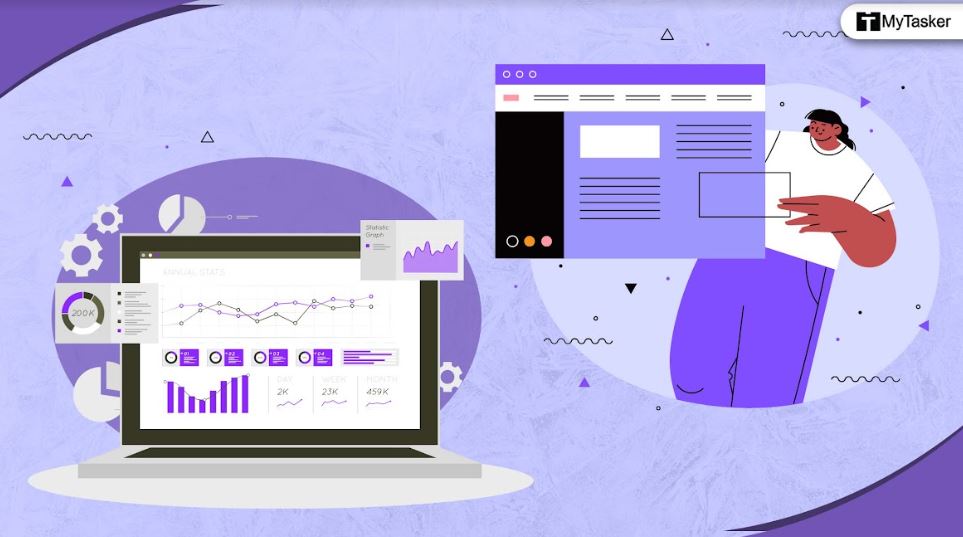 New visitors reflect how many new leads/readers your website is able to interest. If these visitors enjoy your content, they're likely to find their way back to your website.
Thus, it's important to track how many new and returning visitors your website or blog has. These metrics will help you create content that not only attracts new customers but also retains the existing ones.
Keyword rankings
Ahrefs says that the first-ranked page on Google's SERPs will also rank in the top 10 results for around 1,000 other relevant keywords. Thus, choosing the right keywords for your target audience is one of the content marketing metrics that matter the most for your business.
First, you need to figure out what your customers are searching for on Google. Then, incorporate those search terms into your content to help your customers find you more easily.
You can review your keyword rankings using Google Search Console or other platforms like SEMRush and Ahrefs.
When you find your content isn't performing well, tweak the content or the keywords you had targeted earlier.
Social shares and likes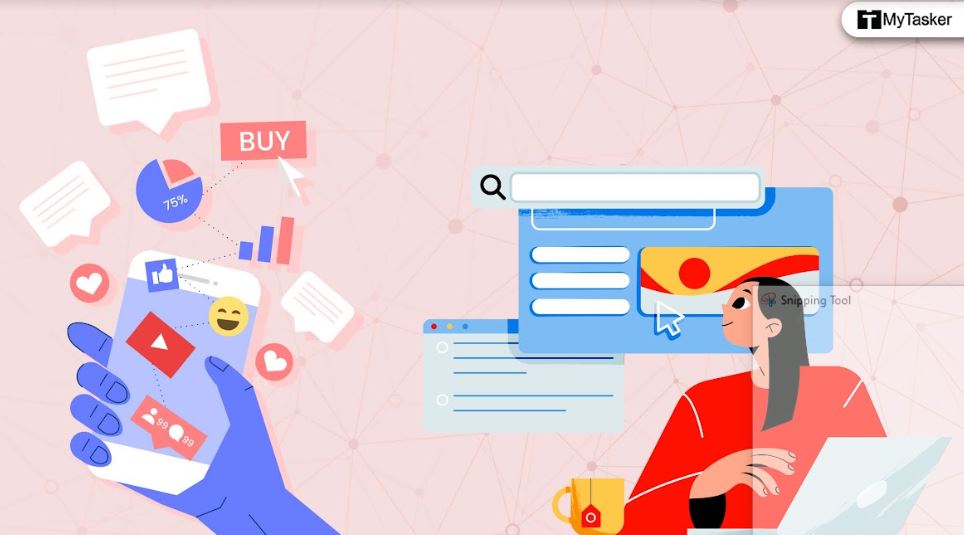 Likes and shares on social media are key metrics for content marketing. They demonstrate your content's ability to engage with your target audience.
A like would mean that the customer found your content interesting. But a share is more important than a like.
Do you know why?
Because a share reflects that the customer found the content interesting enough to expand its reach to other interested potential customers. So, it's essential to track how many times your readers have shared your content pages.
Comments and mentions
People can easily like and share posts and blogs on social media. But when they write meaningful comments on your posts, you know your content has been able to hit the mark.
To find out how people are responding to what you have to say, track comments, replies, and other reactions. This will also help you come up with new ideas for more content in the future.
As for mentions, these reflect the level of engagement as well as your brand's reputation.
A mention's value depends on the reputation of the author who has mentioned your brand, along with the context in which they have mentioned it.
Backlinks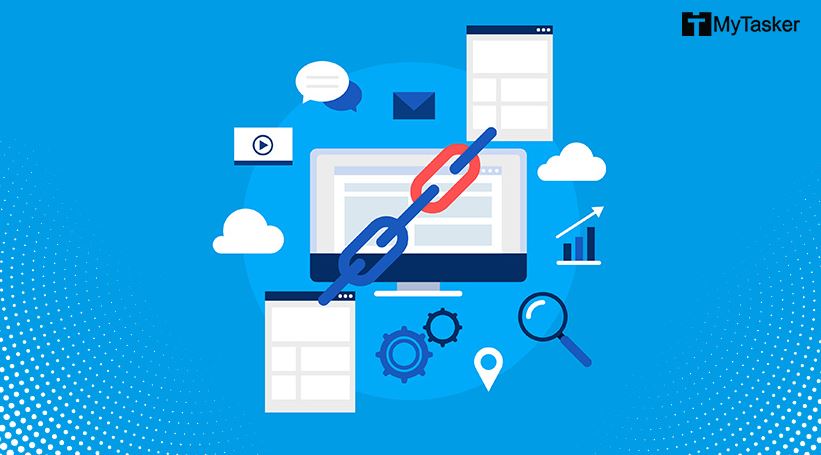 From an SEO point of view, strong inbound links or backlinks are crucial to your content marketing strategy. Don't forget to look into what kinds of sites are linking to you, and whether those sites are relevant to your content or industry.
Analyzing backlinks will help you ensure other sites find your content worth citing.
To view your current backlinks, use Google Search Console, BuzzSumo, or SEMRush. These tools will show you the list of domains currently linking to your site.
Conversion rate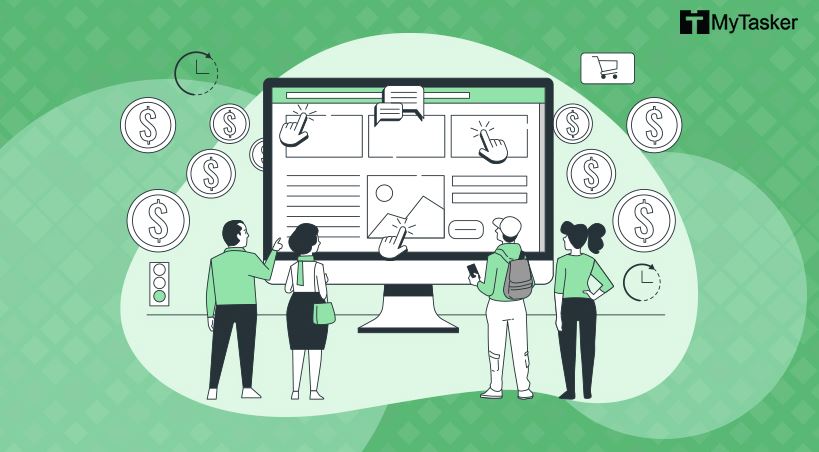 How effective is your content marketing funnel? To analyze that, you need to measure the rate of conversions your brand is driving.
This metric indicates the percentage of visitors who found your content useful enough to take the desired action. The action can be; clicking on a link, downloading an ebook, subscribing to your email newsletter, and so on.
Think about it - why would you share your email address or download a template? Only if you were interested in what the website has to offer or you found their content useful.
A low conversion rate may imply you're producing the wrong sort of content or you are targeting the wrong audience. A healthy conversion rate would enable you to convert your site traffic into leads, and, eventually, into revenue.
Tools like Google Analytics can help you visualize your entire content marketing funnel. It is especially useful if you've got an eCommerce website.
Final words
You need to consider multiple metrics to measure the performance of your content. However, before deciding on the content marketing metrics to track, make sure these align with the goals of your overall marketing strategy.
And remember, no matter what metrics you are tracking, it takes a lot of time, effort, and resources to plan and implement a coherent and effective content marketing strategy for the success of your brand.
Get in touch with the team of professional content creators and content managers at MyTasker, who can take care of all your content marketing metrics to ensure your business growth.