Blogging is a great way to share your ideas, opinions, and information. Whether you are an individual or a businessperson, blogging can go a long way to make your presence felt. We have picked some of the best blogging platforms (in no particular order, along with their pros and cons) for you. If you are wondering about which blogging platform to opt for, this article is for you.
WORDPRESS: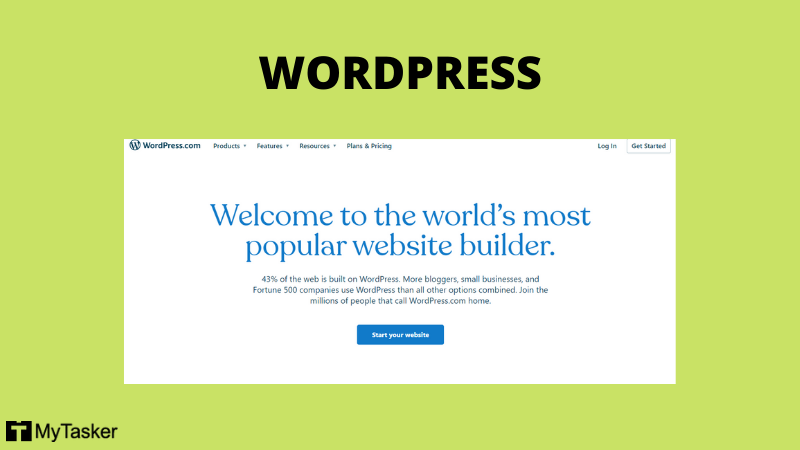 WordPress is the most widely used blogging platform due to its vast number of user interfaces and a plethora of plugins that make things easier, provided you know how to work with them.
Everything comes together in this website builder — web hosting, domain name registration, and a content management system.
PROS:
You can have complete control over the various elements of your blog as it is highly customizable.

There are lots of free and premium themes to choose from.

Tons of plugins are available to manage affiliate links, SEO, site security, etc.

It has a multi-purpose content management system.

It is an Open Source so that people can keep updating it with new stuff.
CONS:
You need to get more hands-on with WordPress to get acquainted with its features. This requires a bit of a learning curve.

Customer support may not always be available when needed.

Building a blogging website on WordPress takes time.
BLOGGER: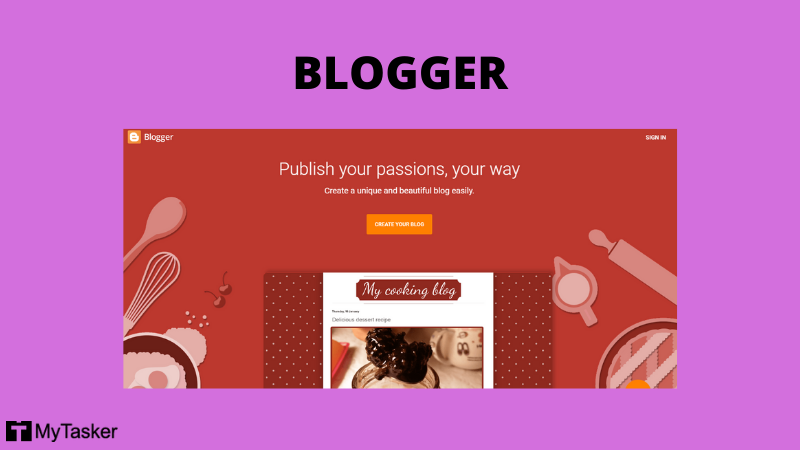 Blogger is the best blogging platform for simplicity and ease of use for those who want to blog as a hobby or use it as a creative outlet. With Blogger, you can do some side hustles or generate extra income.
PROS:
Getting started is easy as it is very user-friendly.

Monetize your blog page using Google Adsense. You don't have to pay for web hosting as Google backs it.
CONS:
It is a platform with basic features, and there are no advanced options once your blog starts growing.

Minimal themes are available for customization.

You cannot install plugins to expand the functionality of your blog.
WIX: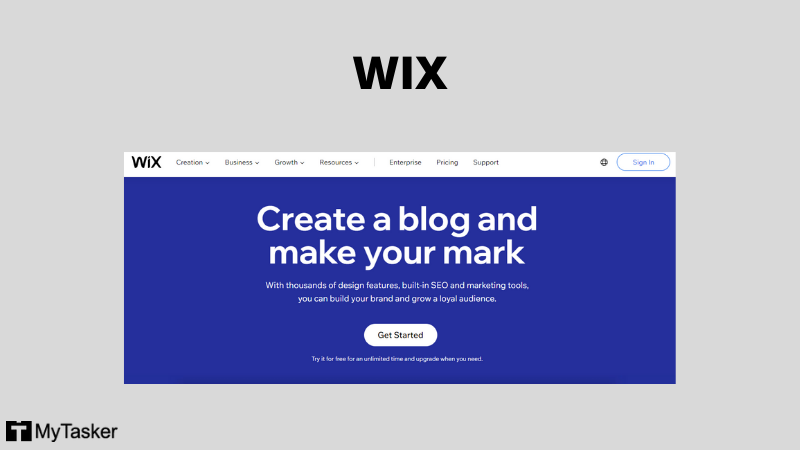 After WordPress, this is the next most popular blogging platform. Starting a blog on Wix is very easy and takes a short time. It has many attractive templates to choose from, and the Wix Artificial Design Intelligence (ADI) will help you create your blog in just a few minutes.
PROS:
It is an AI-powered site builder.

The site is easy for beginners to make professional-looking blogs.

No prior knowledge of coding or web development is required.

There is an easy-to-use drag and drop user interface

A solid customer support system is in place to help beginners when they're stuck.

It includes many SEO features and tools that do not require additional plugins.
CONS:
Some of the features don't work well on mobile devices.

It lacks content management features.

The user needs to opt for a premium version to enjoy certain features.
SQUARESPACE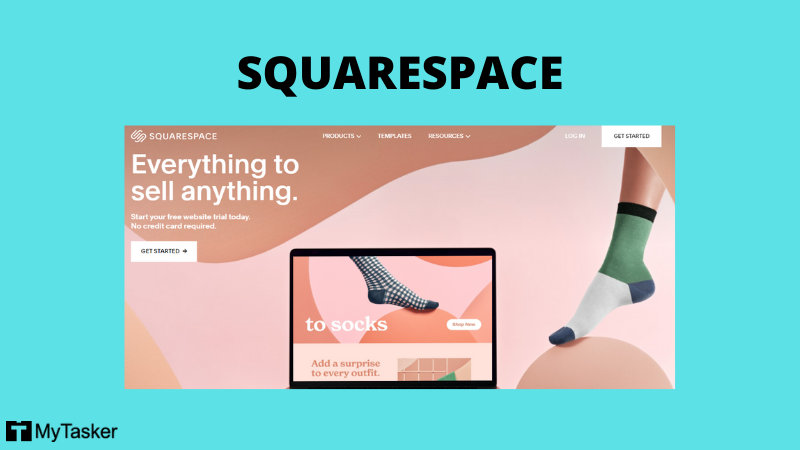 If you create visual content, SquareSpace is the ideal blogging platform for you. It comes with many beautiful templates and integrations with images websites so that you can make more engaging and visually appealing content.
PROS:
Templates are mobile-optimized and fully customizable.

It comes with SEO tools to optimize your content.

Built-in analytics to give you valuable insights about engagements.

With an easy-to-use drag and drop editor, you do not have to deal with backend coding.

There are tools available to integrate e-commerce and newsletter options.
CONS:
It has limited functions.

The autosave feature is missing.

It lacks customization in comparison to CMS like WordPress.

It needs better mobile customization.
MEDIUM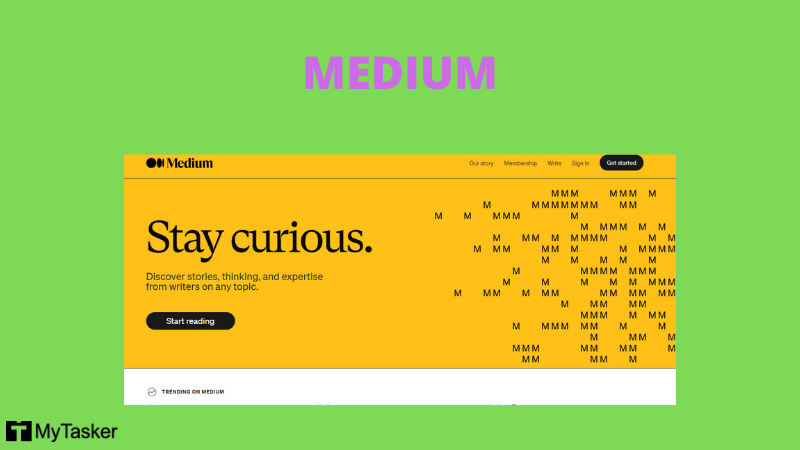 Medium is a great place to start blogging because of its large audience. With its various topics and a vast number of publications available for people to search from, there are high chances of you being found and subscribed (given that readers find your content appealing).
PROS:
An existing audience of millions is already in place.

The Medium Partner Program provides you with an opportunity to earn from your writings.

You can even write for other publications on Medium.

You do not have to worry about hosting or maintenance when it comes to putting your writing in public.
CONS:
There are not many options for designs.

It comes with limited features.

There is a stiff competition, due to which you need to invest considerable time and effort to get the required reach for your blog posts.

You cannot place ads.
WEEBLY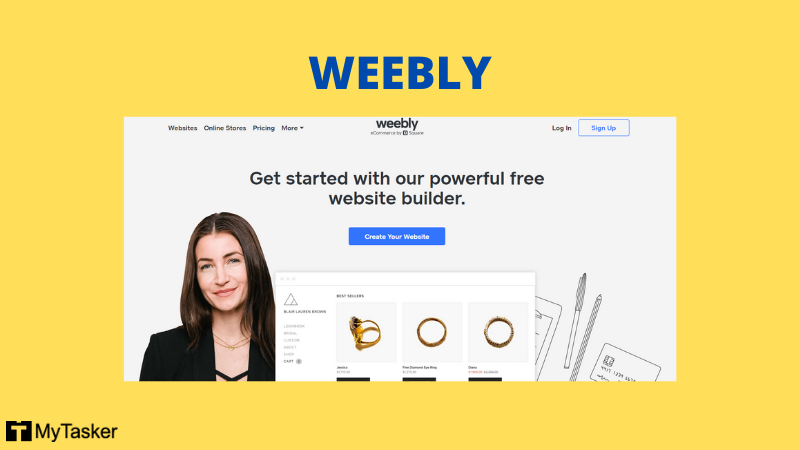 The last one on our list is Weebly, another excellent blogging platform with the potential to help you create blogs with basic functions.
PROS:
It is affordable and easy to use.

The editor supports drag and drop functionality.

Weebly templates are mobile-optimized.
CONS:
Its features are very basic and lack flexibility.

When importing files, the platform tends to lose its smooth functioning at times. The navigation of the site is not user-friendly.
If you are looking for a platform that has plenty of customization options and you see yourself advancing in blogging and maybe making a full-time career out of it, WordPress is for you.
However, if you are looking to start blogging as a hobby without dealing much with the nitty-gritty or other technical aspects, go for Blogger.
If you are a content writer interested in getting their work published online among an already existing colossal audience, Medium is your calling.
On the other hand, if you are someone whose business deals with visual content and wants to stand out without spending much on web designers and developers, go for Squarespace.
Again, if you are just a beginner looking to start a professional blog and want to learn things as you go slowly, Wix is for you.
One size does not fit all!
So depending on your wants and specific usage, go for the blogging site that is most suitable. The final call is yours.
If you are interested in testing out other options before making a choice, do keep a few things in mind —
Are you looking for traditional blogging or building a full-blown website for blogging?

How much revenue are you looking to generate, and how much will you spend on your blogging?

How important is your blog to your brand?

Are you looking for creative freedom, or do you want the basic functionalities only?

Will you be able to take care of the maintenance of your blog, or will you need help?

What are the tools that you require the most in any blogging platform?
Answering these questions will help you understand your needs better before you choose.
If you have hit a pit stop or are having a hard time figuring how to proceed with your blog or managing it or its content, our team at MyTasker is here for you.
We have a team of web developers, content strategists, and digital marketers who can get your blog up and running in no time for you.
Talk to our experts today to get started.