"Brevity is the soul of wit."
– William Shakespeare.
That's right. You can make yourself heard only when you're a person of few words. When it comes to blogging, there is actually no 'right approach' to it. You can create a blog post of 500 words, or you can also create one that is of about 2000 words. It is the freedom from restriction that makes blogging fun.
Now, there are plenty of bloggers who are champions of shorter blog posts (the total word remaining between 250- 400 words). This concept is perfectly acceptable because it has been seen that readers get bored reading lengthy articles. In fact, most people only read between 20% to 28% of a blog post. So, in order to grab the attention of the people, keep your blog posts short and informative.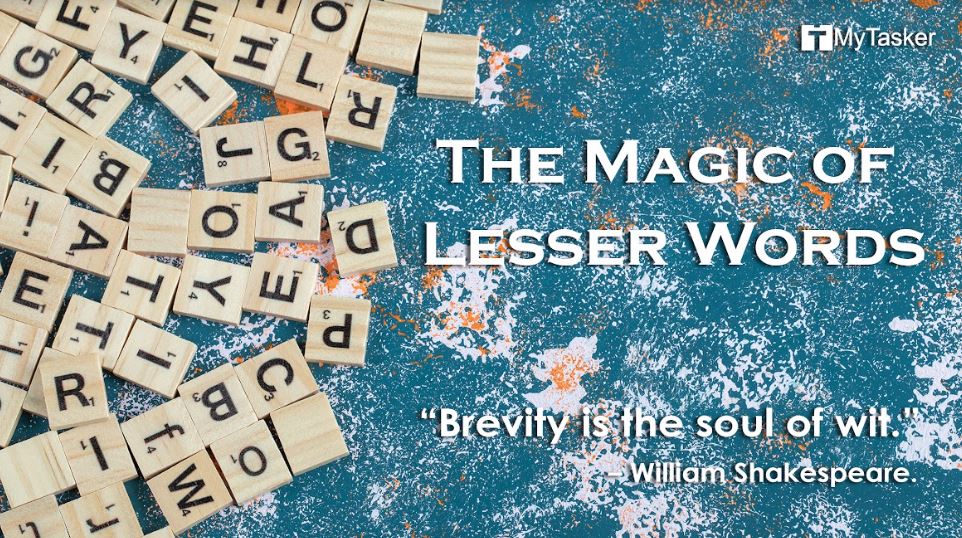 If you really want to entice the readers, get straight to the point. You can do so by using infographics. It is easy for readers to follow a post if it is depicted with graphics. The best thing you can do is to get to the point with fewer words.
A shorter post can just be effective if you can:
Keep the paragraphs short and precise
Lengthy paragraphs are going to bore your readers and they'll move on to find something that is easy to read. It's not about telling a story, but stating the facts. So, limit each paragraph to two to three lines.
Time is a big constraint these days and a very few readers are actually interested in details, so just provide what is relevant. Remember, only the valuable information in the content will grab the eyeballs that roll over each paragraph and know about the content.
Avoid Repetition
The same point repeated many times in the article, although in different ways, would only bore the readers. Avoid repetition if you want to increase your readership base. Check each paragraph separately. If you inadvertently make such a mistake, rectify it.
Determine Your Main Points
A short blog post should never have more than 2 to 3 main points. Choose your points carefully that the readers should find interesting and write only two to three sentences for each paragraph.
Use a catchy title
Use an enticing title to attract the attention of the readers. If they find the title interesting, they'll surely go through the content. And if the content is short and precise, that's the icing on the cake!
Write in a conversational tone
When you write in a conversational tone, you tend to draw in more readers than when you are using a formal tone. Readers are tuned off when your article is full of hypes, pretentious words, acronyms, and jargons. Unless you are deliberately trying to use an indirect tone, always use simple, direct, and clear language.
When writing shorter posts, choose a topic that's interesting and helpful. Furthermore, avoid spelling and grammatical errors as that can be a dissuading factor in increasing your readership base. Be precise and you'll be able to put your points across to your readers.