Virtual Assistants (VA) depict a whole new breed of service line where client satisfaction stands paramount. Having said that, it's important to highlight the importance of feedback, which in turn forms an integral part of VA business.
Feedback is necessary to determine where a company and its line of service stand. Feedback is much like a progress report. So, how does feedback help VA? Firstly, it serves as an acknowledgment of services performed. Secondly, it turns out to be a platform where the quality of our work is judged and commented on. Above all, it helps to re-strategize the delivery approach toward improving work standards.

The performance arc and how it changes everything
A recent survey conducted by the Harvard School of Business rightly points out the importance of seeking feedback where more than 75 percent of participants agreed to have witnessed its positive traits. Many working professionals who formed part of the survey, confessed to their internal fear that stops them from seeking feedback. Others complained of receiving negative feedback, which readily threw them into the ring of fire. The most fascinating outcome of the research lay in determining the attitude of people towards feedback; asking or giving one in particular. Positive feedbacks are always welcome but negative feedbacks are equally important.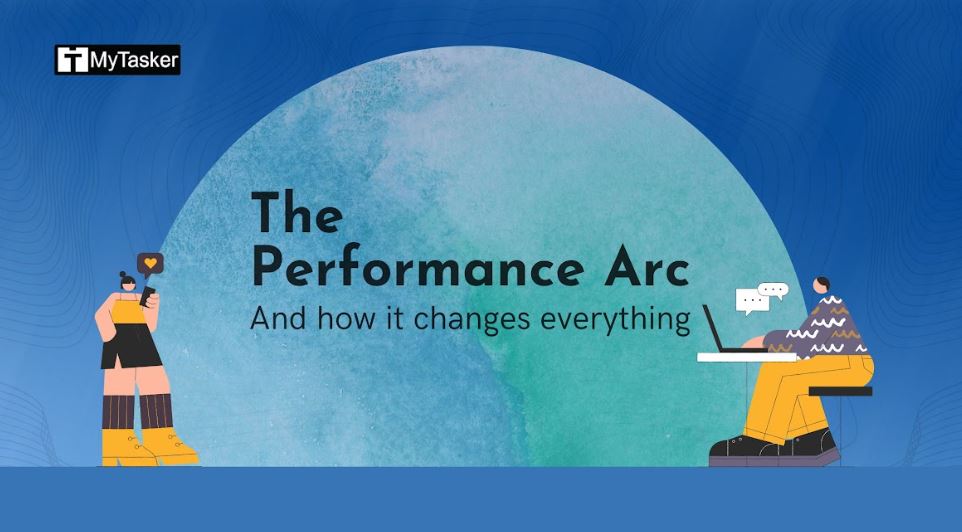 Being a virtual assistant is a hard task and it's not unlikely for boredom to catch up. Feedback acts as a morale booster and helps VAs perform better in order to help clients gain leverage. Besides, it also helps them to maximize their goals so that they can better their chances. Remember, customers, are the best source to determine reoccurring issues. It not only helps in reducing churn but also facilitates adopting a proactive approach in making an "unhappy" customer "happy". Customer satisfaction ensures repeat business and helps VAs adopt strong measures to maintain standards. It's mutually befitting to witness repeat business as both parties share the same positive resonance.
The awesome effect of appreciation
Appreciation is a ready-made formula to celebrate success. It is also a full-proof way to boost employee morale and drive enthusiasm. Appreciation makes one feel extraordinary and instills confidence to perform even better. Peer appreciation also plays an important role which helps an employee stand out from the crowd and strive towards contributing his one hundred percent for the job. In this case, the emphasis is on public acknowledgment which recognizes one's good work and also nudges people to project an opposite behavior.
Likeability matters
Monotony is a cruel state of mind. With regular involvement, one is bound to witness the twinge. When bogged down, appreciations emerge as one's saving grace. Appreciations help beat the daily gloom and instill a sense of "likening" towards work. In other words, it recounts happiness which in turn drives a VA to deliver quality output from close quarters.
What doesn't kill you, makes you stronger
Negative feedback, much like appreciation, works towards the betterment of one's business. In other words, negative feedback readily gives us the opportunity to figure out our shortcomings, work harder on our flaws, and re-develop delivery channels. Every single individual while working to deliver exhibits certain boundaries which are responsible for the optimum growth of a process. While the above theories stand true for the ones receiving feedback, a similar approach stands valid for the ones giving it. In this case, it becomes necessary for business leaders to adopt a singular approach to make sure the feedback they provide resonates with the right doing for one and all professionals.