"To be successful, you have to have your heart in your business, and your business in your heart."
– Thomas Watson, Sr.
The words echo in our hearts every time we walk into our office and see our dedicated team busy working for our clients. Yes, success does not come at the drop of the hat. You have to work your way up, and take each step carefully to reach the zenith. That's the way we did.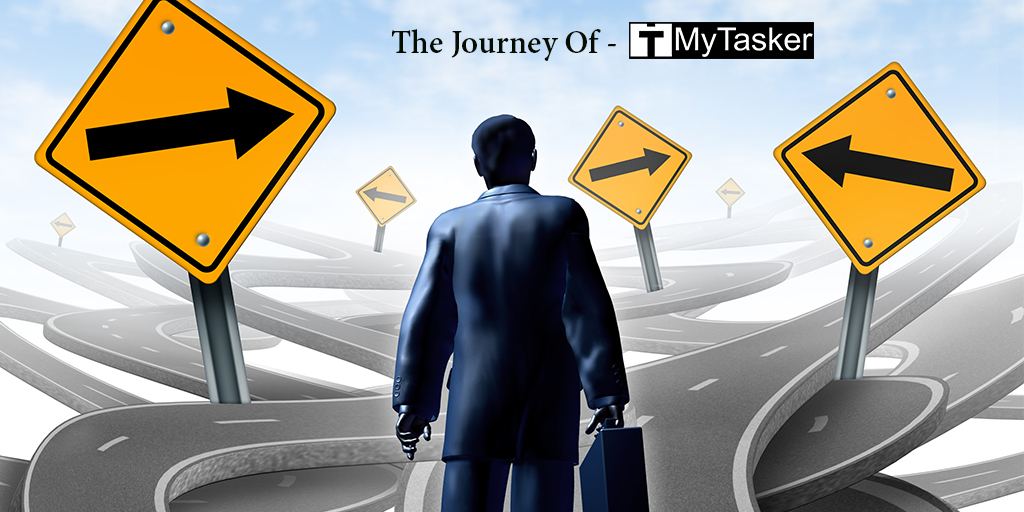 Whatever we have achieved today is the outcome of our sheer hard work, dedication, and determination. We faced challenges; we overcame obstacles. The path we chose was not easy to tread, yet we were determined not to give up.
Now, after two years we know our hard work bore fruit. We transformed our dream into reality. We have made MyTasker what we dreamed of 2 years back. Yes, we have a long way to go and we're sure with a dedicated team this journey will be smooth and successful.
MyTasker was established on 29th May 2012. The idea came into the minds of three young, ambitious professionals who were working in the Virtual Assistance industry for a long time. The dream was big, but the means were small. So the initial work was started in a small garage. The idea was to provide 24 X 7 virtual assistance services to clients all over the globe.
Brimming with confidence, these young professionals never gave a second thought while taking up challenging projects and ensuring that each project is completed successfully within the specified time set by the clients.
The impact was positive. We received appreciation and positive feedback from our clients. With each passing day, our client base increased and we prepared ourselves for new work, new responsibilities. We also moved to a bigger office and started hiring young, energetic people with a zest to learn new things, to work for our company MyTasker.
Dedication, determination and a dream come true!
In the last two years, we have handled and are handling various projects. Each new project is a new challenge for us, we know it's an opportunity to learn new things. We offer diverse services, tailored to meet the business, entrepreneurial and personal needs of our clients.
Some projects that come our way are indeed challenging, but we prepare strategies to accomplish these projects. Today, we are proud to see how our clients are achieving their pre-determined goals with our assistance.
Currently, we are providing call answering services, customer services, sales service, online accounting assistance, marketing services, research services, writing services and outsourcing HR services to our offshore clients. We are helping our clients build distribution networks. We are also assisting our clients with website design and development, mobile app development, social media marketing, internet marketing and search engine optimization.
Our Team- the backbone of our company
'Team Work'- that's what we say when we study our success graph. We have a team of dedicated virtual assistants who are always alert to meet the client's specific business needs. The skilled virtual assistants at MyTasker believe in taking up new challenges and completing each task successfully.
Future Prospects of MyTasker
Robert Collier once said, "Success is the sum of small efforts, repeated day in and day out." True, our small and joined efforts made us what we are today. We are successful, but then we have a long way to go. We took up challenging projects in the past, put in our full efforts to ensure customer satisfaction and we have been successful in doing it.
But we have better plans for our future. The aim is to soar high. The last two years in this industry have enriched our experience. Today we are focusing and leading toward providing business solutions and consulting services to our clients. When our client conceives an idea, we are here to give shape to that idea and transform it into reality. The aim is to ensure that our entrepreneurial skills help our clients achieve their goals.
We are thankful to our clients for giving us opportunities to sharpen our skills in multiple fields and raise our standard to a position which we are proud of today. What we learned in the past will help us scale new heights in future and definitely, the journey so far is worth cherishing.