With the massive proliferation of business activities over the World Wide Web, the number of tasks to be performed every day is increasing rapidly. Office assistance, in its conventional form, assures you to share your administrative workload to some extent for a specific time period. But, while you manage your business jobs, your personal tasks and queries are left unattended, leading to more confusion about how to manage the time which is constantly ticking away.
You might also hire a personal secretary to do these personal jobs and end up spending more of your time, money and resources on multiple employees providing assistance. This is where virtual assistants gain importance.
How Can Virtual Assistance Help You Here?
Virtual Assistance denotes to the idea of completing assigned tasks virtually. But the tasks enlisted under virtual assistance are innumerable. A virtual assistant would help you in managing your finances and technical tasks and, at the same time, they would carry out extensive research for any query sent by you regarding any product or service quality. They would aid you in developing and organizing your half-finished blogs and book a vehicle for your next holiday trip simultaneously. All you need to do is to pay these assistants, working dedicatedly from a secluded geographical location on an hourly basis.
While these might engage you with the thought of how needless it is to keeping any office assistant or personal secretary, you need to know the scope of the virtual assistants' tasks more extensively to find out how they work and provide the similar job results as you would get from any office assistant.
How Do Virtual Assistants Carry Out Tasks?
This question might seem meaningless to you because you know that virtual assistants would do everything for which they are paid. But it is not the entire truth. One of the common misconceptions regarding the job profile of virtual assistants is that they can perform anything. But did you know that all virtual assistants gradually develop an area of expertise and take tasks which match their expertise? Experienced virtual assistants know their tasks better and do not need any training to complete those. Virtual Assistance can rather be considered an umbrella term which covers many job roles. In other words, a virtual assistant might choose to: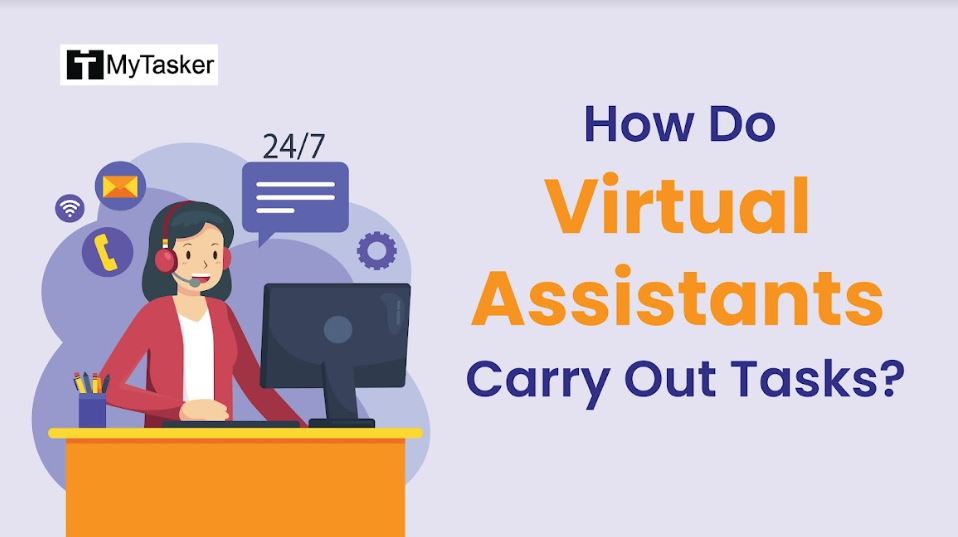 carry out generally tasks
market SEO contents over the web
develop graphic designing for websites
develop websites in general
write content for websites or topics requested by you
edit audio/ video and transcribe them
It is, therefore, important to divide the tasks assigned to virtual assistants as per their expertise level. Each of these virtual job roles include many aspects and knowing them in some detail would certainly aid you in choosing which type of virtual assistance you need to complete the jobs in hand. Below is a comprehensive list of the multiple tasks carried out by virtual assistants according to their level of expertise and skill.
Task List of General Virtual Assistants
Working with a general virtual assistant or GVA might need a more organized approach because the tasks performed by them are varied and extensive. Therefore, the job of a GVA needs further segregation for greater convenience. The areas dealt by GVAs are:
Time Management
Storing and Organizing Files
Administrative Task Management
Blog Management
Let's explore each of these areas mentioned above to know what services a GVA might offer you.
Time Management
Managing your time is undeniably the most important task that a GVA might do for you. They would organize your calendar according to your job priorities so that you can get the best of each day. Moreover, they would also perform your daily jobs so that you save more time to do the important tasks. This job area includes:
Setting reminders
Organization of daily calendar
Planning and scheduling any travel
Making calls to gather information for queries sent.
Email Management and Marketing
Constant and effective communication through email might increase the client base for your business. A GVA would:
Manage your emails according to your priority
Add all necessary contacts
Providing replies to client emails
Sending ecards for greeting or other purposes
Adding or deleting subscribers from software used for email marketing
Creating newsletters and broadcast emails
Generating auto-replies
Storing and Organizing Files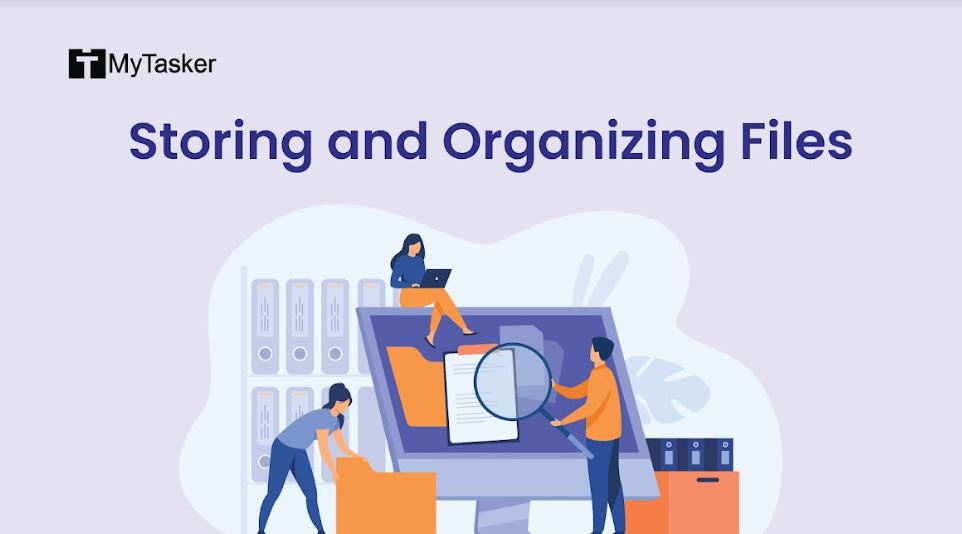 As most of your business activities are completed through electronic gadgets, there are innumerable files and folders created every day. A GVA might aid you in arranging your files in a systematic manner. The jobs done by them are:
Making data entry in excel sheets or Google docs
Creation and management of spreadsheet
Conversion of files
PowerPoint presentation
Administrative Task Management
Administrative jobs are easily managed by the GVAs. Some of the administrative tasks performed by them are:
Creation of Forms and Reports
Deciding Template for documents
Generation of leads
Managing client invoices and voice mails
Doing personal tasks such as gift purchasing,
Creating fan pages
Making presentations on Slideshare
Preparation of delivery of training materials to other virtual employees
Front Desk Management
Blog Management
GVAs understand that managing blogs are as important as writing them in details. They can skillfully perform blogging duties such as:
Managing the blog publishing
Providing space for keywords, tags and images in the blogs
Scanning blog comments and replying when necessary
The Task List of a Virtual SEO Marketer
Writing good quality SEO content is not enough in today's world. You need to promote your content to enjoy more traffic and elevate your SEO rankings. A virtual SEO marketer has the knowledge of the techniques through which SEO marketing can be managed effectively and provided stability in the long term. Their tasks include:
Analyzing both the websites and intentions of competitors
Doing both on-page optimization and off-page optimization for SEO posts
Submitting webpage and sitemaps for SEO
Conducting extensive research for appropriate keywords
Creating social bookmarking list on Reddit, Stumble Upon and Digg
Preparing periodical Google Traffic reports as per Google analytics and keyword reports.
Building links for SEO
Managing Facebook accounts, pages, plugins and promoting posts
Managing Twitter accounts, fan following and scheduling important tweets
Managing LinkedIn profiles
Managing YouTube videos and comments
The Task List of Virtual Web/Graphic Designer
Your website designing is a gateway of reaching your desired SEO ranking and this interconnectivity makes it absolutely necessary for you to design your websites in a professional way so that it draws more visitors and retains them on the website for a long time. A virtual web designer might lighten your web designing burden by: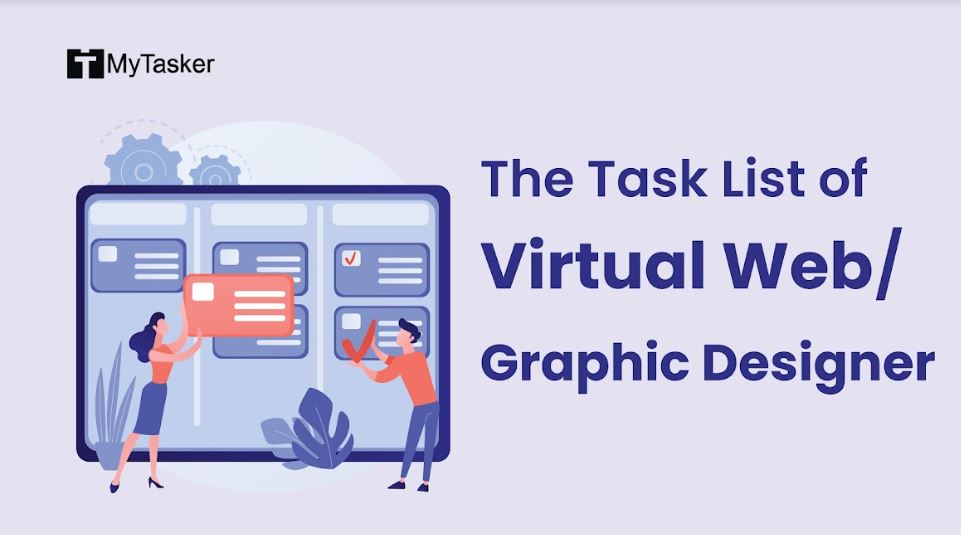 Designing logos, infographics, covers of eBooks, landing or opt-in pages and other important headers
Making primary splicing changes to videos on websites
The Task List of Virtual Web Developer
Web development and designing are often cited together but these two have entirely different procedures and functionality. A skillful virtual web developer saves the money you could have invested over purchasing premium themes and aids you in the following web development tasks without any hassle:
Installation and enhancement of WordPress Plugins and customization of its themes
Ensuring smooth WordPress functionality
Integrating web services such as social media platforms, Customer relationship Management and Gateway of Payment
Increasing website security through troubleshooting options
Looking over the functionality of PHP websites
The Task List of Virtual Content Writers
Content development is a very significant process for your online business and writing is one of its primary but crucial parts. Virtual content writers are generally endowed with good research abilities and might write as well as modify contents after collecting and synthesizing results of extensive research. Moreover, their professional writing style might aid you in promoting your content to reach out to the desired audience. Get any of the following content written by them with specific deadlines:
Blogs
Emails
Articles
Press releases
Newsletters
Copy writing
The Task List of Virtual Audio/Video Transcriptionist
Receiving your important business audio or video files transcribed by virtual transcriptionists might save a lot of your office time and make working on those easy for you. Virtual transcriptionists are experts in understanding your queries and would provide best results for the following jobs:
Setting up Podcast and WP Plugins and including them in Blog posts
Basic image Photoshop jobs such as changing background color, cropping etc.
Background noise removal from audios and videos
Basic Modification jobs related to transcription
Summing up the task list of virtual assistants is a difficult job because their job profiles are under constant modification. In other words, the job of a virtual assistant is to nurture their skill set and modify their expertise level according to your tasks, queries and requirements. From clerical, administrative to other technical jobs, virtual assistants are always at your service sorting out the complications of your business activities so that the business growth is accelerated in the long-run.